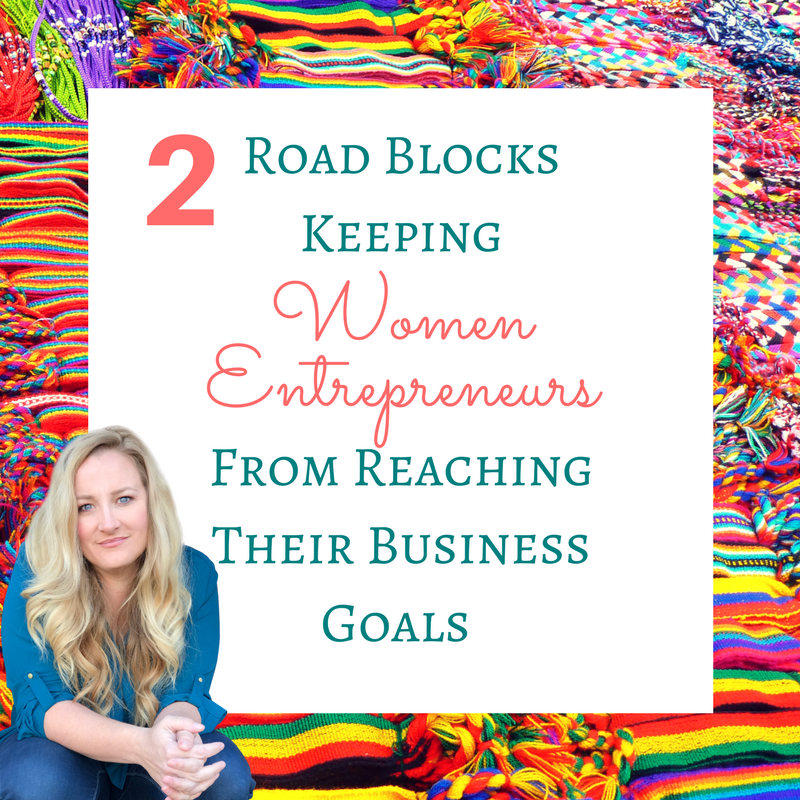 I am — obviously– a fan, a champion of women entrepreneurs. But, I recently wrote an article that was denied by a national publication I write for, regularly. This is the first time they denied ANYTHING I wrote. Their reasoning? "It wasn't encouraging enough to women entrepreneurs. It may make them feel like they're not doing enough"
No… no, it wasn't "encouraging", sir.
It was meant to be a KICK IN THE PANTS…
And maybe they're / we're / I'm NOT doing enough.
It was MEANT to be a confronting look at the ABYSS between where driven women entrepreneurs are right now and where they COULD be… where they SHOULD be… where they are CALLED to be.
No, it wasn't yet ANOTHER (yawn) fairy dust story of you can do it. It was a finger in the face, an eye-to-eye confrontation asking them WHY they AREN'T doing it.
First — as with MOST of my content — it was written TO me…. and THEN to the other seriously, unapologetically, ruthlessly driven women entrepreneurs LIKE ME.
But no, I guess it wasn't upbeat enough. But seriously… how often can we hear "YOU CAN DO IT" before it starts to lose its impact on us? How long can we BELIEVE that we CAN do it… and then… just …. NOT…. before we — FINALLY– realize that it's the woman in the mirror holding us back?
Anyway, here's what I see. In my own rear view mirror…. and in my daily coaching and mentoring of thousands of women entrepreneurs:
THERE ARE TWO THINGS WE DO THAT HOLD US BACK FROM REALIZING OUR FULL POTENTIAL.
Warning, friend: This may be a confronting look in the mirror. It was for me. BUT, it also shifted things for me. Because once you KNOW how you're putting the BRAKES on your own success, you're too smart, too committed to continue doing so.
I'm shifting from ME to YOU for the rest of this post. I want to talk to you DIRECTLY. I want to lean across the internet table and look you in the eye. Take what's true for you. Action on it, and ignore the rest.
Here goes…
ROAD BLOCK #1: YOU DO NOT BELIEVE IT'S POSSIBLE. Not really. You don't REALLY believe your biggest, wildest dreams or goals are possible FOR YOU. You may see other people living the dream you want to live. You may even have a cool vision board with all of the "stuff" pinned on the wall. You may WANT to believe it's possible. BUT…. you don't.
How do I know? Because if you DID believe it was possible, you'd have ZERO tolerance for your own B.S. If you really believed you were breaking 7 figures this year, you'd have NO patience for your own floundering around. If you REALLY believed YOUR DREAM was possible for YOU, you'd take action on it every single day. Because you'd see it as DONE.
But no…. you don't see it as done, and so you muck around. And you wonder if x,y, or z "will work." And you question what to do next. You start to doubt it if will happen. And your doubt, friend, is well placed. Because YOU KNOW you're not throwing everything you have at this goal. YOU KNOW you're holding back… and so, you're RIGHT to doubt whether you'll "get there" or not.
But, what if you believe it was DONE? What if you fully believed it was not only POSSIBLE but PROBABLE? I'll tell you what. You'd do the work. Confidently. Daily. Boldly.
And THEN… well, then you'd live to your full potential and see that even MORE is possible for you than you imagine.
ROAD BLOCK #2: YOU DON'T KNOW HOW.
Oh but only if you had an exact blueprint and a living breathing mentor who was doing EXACTLY what you wanted to do, EXACTLY how you wanted to do it, in your EXACT industry so you could just….
Just what?
Copy cat?
Yuck.
Listen, you do not need to know HOW. You don't even need to concern yourself with the HOW. Did you know HOW you'd push a 9-pound baby boy out of your vagina… before you did it? No. Did you know HOW to give yourself completely over to lust and love and passion before you DID it? No. Did you know HOW to work completely through a complicated issue with a best friend or spouse before this is EXACTLY what you did? No. Did you know HOW to beat that addiction or completely switch careers or leave an abusive spouse before you DID EXACTLY THAT?
No. NO, you didn't know HOW.
And it didn't matter.
WHY?
Because you were COMMITTED, of course.
You had LOCKED IN the outcome, and
all of the sudden…
the HOW became irrelevant.
Because your LOCKED IN commitment said, "I'll figure it OUT."
You do not need to know ALL of the HOW.
You need to be SO convinced and certain of your destination that you will CREATE a way… so locked in that you will DO WHAT IT TAKES, for as long as it takes.
And now, I guess it's completely obvious why some mainstream media outlets don't take a chance on ME opening my mouth and spewing this stuff on their show. LOL….
But, this is it.
This is the truth.
If you are NOT getting the results you want,
THIS IS THE REASON WHY.
You are an entrepreneur.
Your successes — and your failures — are up to you.
There is NO ONE else to blame.
There is NOWHERE else to march.
There are no legitimate excuses to offer.
The best words my (male) coach ever said to me were these: NO ONE IS COMING. IT IS UP TO YOU.
True.
And empowering.
If you're not entirely turned off by this IN YOUR FACE post, you MUST join WomenWhoWOW.com while doors are still open, friend. If you are one of us, the top 5% of women entrepreneurs in the world… if you are CALLED and if you are DRIVEN and if you are COMMITTED… we are your tribe.
Take a look at WomenWhoWOW.com, and/or just PM me for details on Facebook.
Visit my Facebook page to find my post,
IF A CONSTRUCTION COMPANY CREATE A MEMBERSHIP PROGRAM, SO CAN AN ATTORNEY, A SPEAKER, A THERAPIST, A PERSONAL TRAINER. SO CAN YOU.