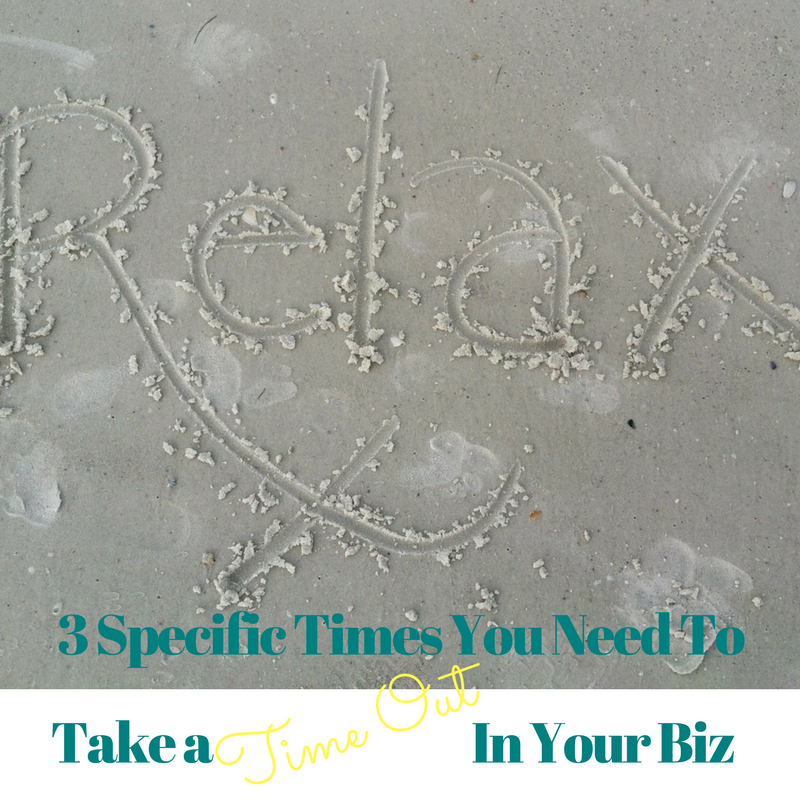 Whether you call it a pause, a mental health day, or something else. We MOST need a time out when we most feel we can't afford to take one. Here's a quick guide for when you MOST need to push pause, cancel your appointments if you must, and take a time out to refocus and realign your business.
And a secret tip to get you out of overwhelm…. But first….
YOU NEED A TIME OUT WHEN YOU ARE COMPLETELY OVERWHELMED… when everything you touch seems to turn to crap… and it seems you're starting as many fires as you're putting out.
YOU NEED A TIME OUT WHEN YOUR MOTIVATIONS BECOME MUDDLED, and your work takes on all sorts of other "meaning." You'll know you're here when the work is about SO MUCH MORE all of the sudden… when you feel your personal relationships are somehow affected, when you feel the WORK ITSELF has become about winning favor or impressing someone.
YOU NEED A TIME OUT WHEN YOU DREAD THE MORNINGS. As a self-bosser, I love my mornings. Usually. But when I dread waking up because of the business day ahead, I know it's time for a time out.
Here's a quick tip:
I take a time out each and every morning. Before I check email. Before I look at Facebook. Before the world — or even my family — has any access to me. Before ANYTHING ELSE HAPPENS I grab control of my day right from the start, and as EACH DAY feels more deliberate, more intentional…. I experience the 3 scenarios I detailed above much less often.
Let me know how I can help you… and if you need a deliberate, well-timed time out, PM me and we'll do it together.
xoxo