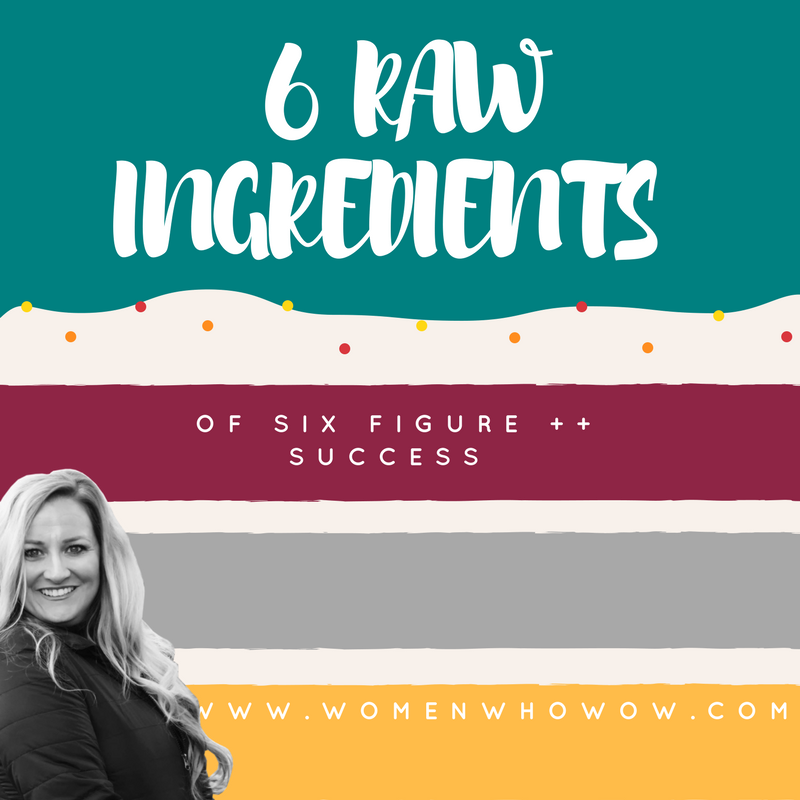 The other day I was sitting down with a private client. She is amazing at what she does, but her income (and her soul) were screaming for more. I always start with where they are RIGHT NOW, what they've BEEN doing, so we can identify WHAT'S WORKING and also what's NOT.
She was doing a LOT of stuff to build her business, her brand, her following. She was following a SYSTEM that seemed logical, right? I mean…. it was full of decent and mass-marketed business ideas.
But they weren't working.
I asked who had helped her with her plan to increase her reach online. She gave me two names. I quickly pulled up the domain authority of both of the websites of the experts she was listening to, and she was flabbergasted.
She was being led and instructed by people who had less traffic, less domain authority, less website ranking than herself.
Oops!
Anyway, the other problem? She was following a mass-marketed SYSTEM.
Can you point to any person with a TRUE, RABID, LOYAL following — of any size — who is following a mass marketed business system or blueprint?
The answer is NO.
You can't.
That's because to inspire a true FOLLOWING, you've got to be YOU full out. Agile enough to make quick decisions. FLEXIBLE enough to change what's not working. BOLD enough to be ruthlessly authentic so your following actually gets FROM YOU something they don't get
every.
freakin'.
where.
else.
Do you WANT the blueprint for making multiple six figures in your business without selling your soul? I covered all of this IN FULL for Women Who WOW members.
BUT, it will not be a SYSTEM… a step by step system I IMPOSE on you, your work, your message, your passion.
It will include PRINCIPLES and INGREDIENTS that ONLY CREATE SUCCESS WHEN MIXED WITH YOUR UNIQUE MESSAGE, YOUR TWISTED LITTLE WAY OF DOING WHAT YOU DO, YOUR RUTHLESSLY AUTHENTIC APPLICATION.
Anyway, for those of you who AREN'T members (yet), here are those ingredients:
1) Burning desire.
2) Scalable deliverables.
3) Consistent streams of new leads.
4) Indoctrination process — automated AND personal.
5) Sales Process
6) FRESH FUEL.
I covered all of these in detail in members-only live training on the website.
P.S. Women Who WOW's Autonomy & Authenticity program is going to be one of our most popular of the year. If you want IN (and you DO!) private message me for details. We launch June 5th. 5 weeks designed to give you what you REALLY REALLY want.
To do business on YOUR terms.
By your rules.
To command the fees you're TOTALLY worth…
And get them.
While being ruthlessly authentic.
To not have to twist yourself into a pretzel to "get the deal."
To have people willing to pay and even to WAIT to do business with you.
This is what we really want, but it is NOT something that will eventually "automatically" happen.
Why?
Because…the world… your clients, your competitors, your industry and maybe EVEN your friends… are more comfortable with you doing things "the standard way." The regular way. Charging fees THEY're comfortable with… following the same rules that THEY follow… charging fees that keep everyone on the same "level…"
Your time in business doesn't matter.
Your industry doesn't matter.
Your current level of income doesn't matter.
Because ANYONE can do what I'm going to teach a few of you to do.
Unfortunately, WAY too few ever do… because it takes — in the words of two of our Women Who WOW members — "BRASS OVARIES" to do so.
It will also take some defiance.
And grit.
This program will:
— Expose the 12 SPECIFIC factors that will IMMEDIATELY impact the LEVEL of authenticity and autonomy you will enjoy — PROFITABLY — in your business.
— Usher in the independence you want by shifting just a FEW key "rules" in your business.
— Arm you for how to graciously handle the pushback you'll INEVITABLY face when you start doing business on your own terms.
— Show you what you MUST do, STOP doing, get and GET RID OF in order to achieve the autonomy and freedom you want, and deserve.
— Arm you with the concepts, tools, words, phrases, plus more that you need to see if you EVER want to TRULY do business on your own terms.
I am Sooooooo excited. PM me on Facebook for details.