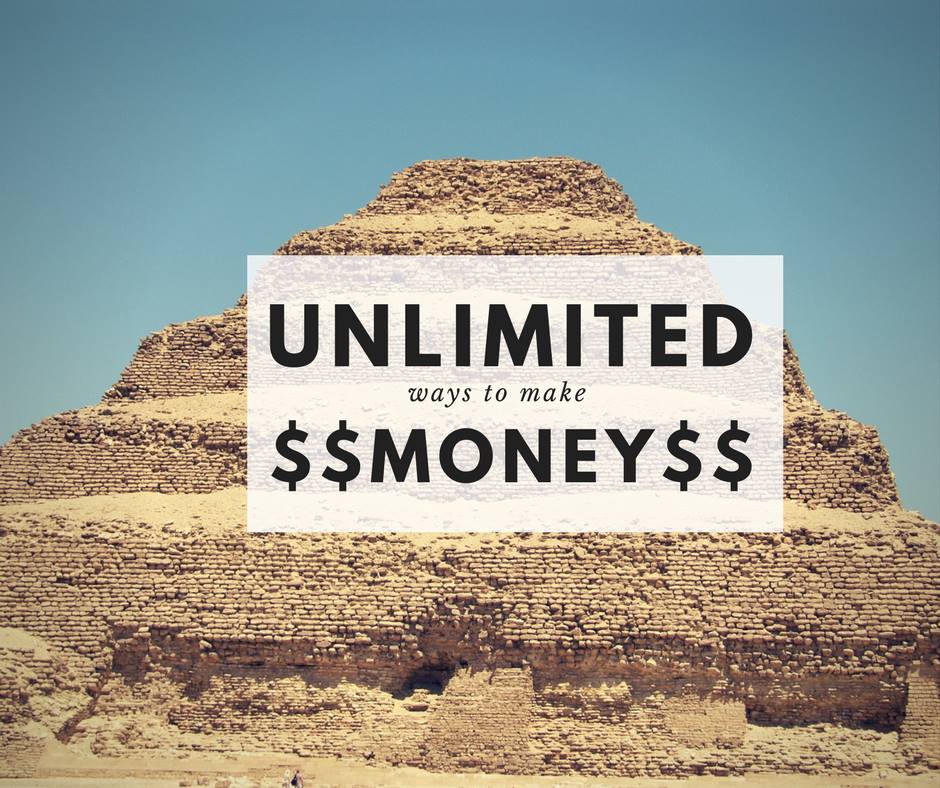 So, yesterday was my son's 15th birthday and we chartered a boat to take he and his friends fishing off-shore. The boys had a great time (which was the point, of course) but the catch was — ahem — lacking. Still, I was fascinated by this little fishing village in the middle of nowhere and the INCREDIBLE income streams running through it.
They didn't charge us to use the bathroom, but look at all of the ways this Marina made money:
Boat owners can pay to dock at the marina.
Several charter boats like the one I chartered, pay to host their charters from the marina.
You pay to be taken fishing.
You can pay to have your fish cleaned, gutted, etc.
You can pay for taxidermy services, so you can put your catch on the wall.
You can pay for food and snacks in the store.
You can pay for beer, wine, and food in the "tiki bar."
You can pay to have your boat cleaned.
Eco tours and dolphin tours round out their offers.
And they are actually MISSING income opportunities. They could have a fishing report membership, which people could pay for. They could add an income stream to teach other boat owners how to charter their own boats. They could have a cool back drop and charge for pictures of you and your catch. They could charge fishing enthusiasts to come and "shadow" a commercial fisherman for a week.
I could go on and on, but here's my point:
THERE IS NEVER A TRUE MONEY PROBLEM… ONLY A CREATIVITY PROBLEM.
I once read about this woman who hosted trips to Egypt for $3000. You'd "travel" to Egypt, visit the pyramids, speak to different gods, uncover ancient secrets, worship in various places, etc… ALL FROM THE RELATIVE COMFORT OF A HOTEL ROOM IN ARIZONA.
No, I'm not kidding.
This was MIND travel only, and YES…. it filled to capacity… a full room of people paying to travel (in their mind, only) to Egypt. Many actually traveled from other places TO Arizona, to sit in a room with other people using their imagination to travel to Egypt.
So, here's a quick assignment for you if you need or want more money:
Have a $1000 hour every single day.
Sit down and jot down 20 different ways you could create $1000…. from the ludicrous to the surprisingly simple.
Make this $1000/hour a habit.
Because there's NEVER a money problem… only a creativity problem.