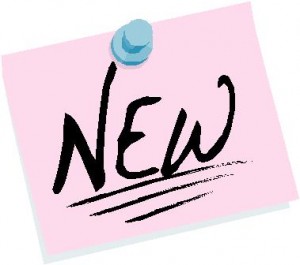 I get a lot of clients who come to me because they are up to something new.  Just last week, I spoke with a woman doing something insanely, beautifully new in her area and I CAN NOT wait to see how it turns out for her and what's next.   Yesterday, someone I admire greatly – from an organization I've long held "biggest fan" status within – spoke with me about something new for her… and I was beyond thrilled to be asked to be a part of it!   And today, I'll meet with someone who is also up to something really and truly "brand new" – and I'll ask him:
"ARE YOU WILLING to do whatever it takes to make this happen?"
I hope his answer will be yes.  But if not, that's okay too.  When it comes to YOUR next great idea, I BEG you to ask if you are really and truly willing to do WHATEVER it takes to make it happen… and then remember my mantra, "NO is OKAY".
Just Wednesday, I sat down and displayed my own "brand new" plans to someone I know capable of making big things happen.  Exposing every detail and every facet of where I'm going with my business… was fun and intimidating and scary and frankly exhilarating, and I can't wait to share it all with you. (SOON!)   But my point is this:  I had to challenge every new frontier I'm eyeballing and ask, "Am I WILLING to do what it takes to make that happen?"
In some cases, I wasn't.  No excuses. No justifications.  No him-hawing around. I was either willing or I wasn't.  And, because of this self-honesty, I've been able to be more successful than I ever thought possible.  Because I'm willing to say, NO IS OKAY, I've been able to pour myself into other projects that literally make me GIDDY with excitement.  (And I'm secretly  hoping your excitement will mirror my own!!)
Anyway, for today I'd love for you to dust off your 2011 goals and plans or resolutions and ideas.. or whatever you called them! Look at what is still LOOMING in the future… those best laid plans that are yet unfulfilled and ASK:
AM I WILLING TO DO WHATEVER IT TAKES TO MAKE THIS A REALITY FOR MY BUSINESS?
Maybe the answer is NO.  That's okay.  Take it off of your agenda.  Replace it with something else.
Maybe the answer is,  "I'm not sure I KNOW what it would take to make this happen." That's okay too. But, it's still a NO.
You see, you don't have to KNOW what it takes in order to commit to a WHATEVER it takes mentality. When I birthed my first child, I had NO IDEA what it would take to deliver a child without "medical intervention." (i.e. no drugs, no iv fluid, no hospitals) But I still had the WHATEVER it takes mindset.  When I quit my job to raise this baby, I had NO IDEA what would be required of me, or how I would do that, or where the money would come from.  Still, my commitment was "WHATEVER it takes."
If THAT's your commitment, you'll NO DOUBT reach your goal.  So, get started NOW.  Don't let fear hold you back! Don't let the UNKNOWN hold you back!  Don't let anything keep you stalled.   I'm glad we're in this together!