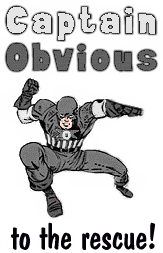 Here's a blinding flash of the obvious for you and your business:
If it's not working, for God's sake stop doing it!
This goes for the way you're cold calling, networking, advertising, pitching product or showing up online…. It goes for ANYTHING you're doing in your business.  Doing the same old thing and expecting different results (because you've done it one day or one year longer) is the definition of insanity.
So, if it's not working…. change it.  Or Stop it.  Your success depends on you doing something differently to get a different result.
AND…. that's my public service announcement for the day! =) Hope you enjoyed! OH — and, of course, I'm rooting for your wild and unreasonable success!
Go for it, because you can!
xox, Michelle