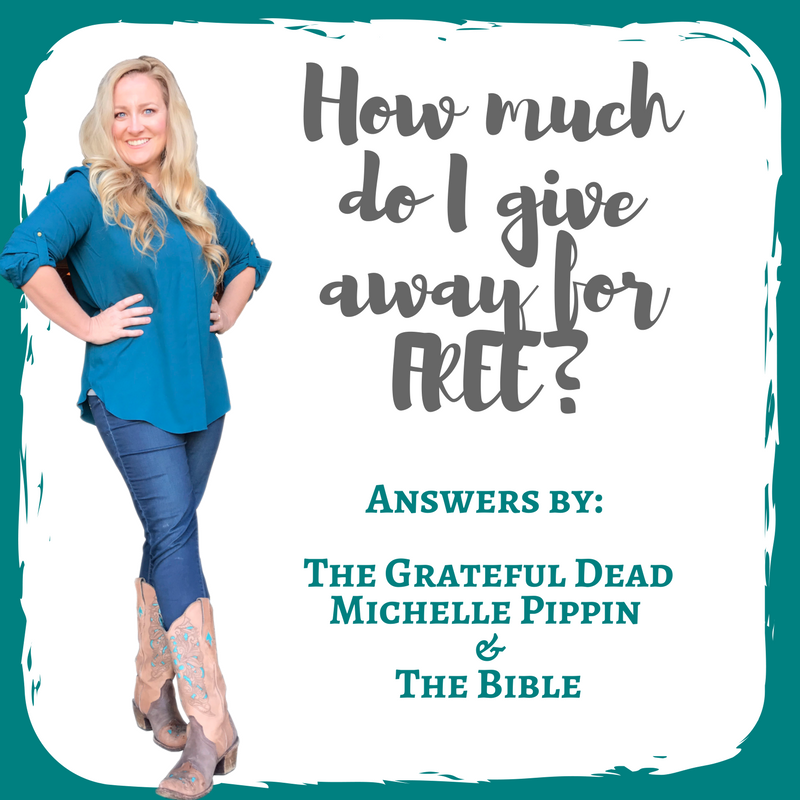 I make it a habit of inviting 210 AMAZING women business owners to join the Women Who WOW membership every month. Out of these 210, 90 KNOW it's PERFECT for them and SAY YES. But, 4 out of 7 say NO. Many of these conversations go like this,
Them: "I can't do it right now. I'm in the middle of other programs, etc. and I don't want to get overwhelmed by too much information."
Me: "Okay, great."
A DAY LATER:
Them: "I can still get all of your FREE stuff, right?"
lol…
Yes, you can still risk being overwhelmed by too much of my FREE stuff, you know, for free. Now, I don't say that, obviously. But I think a lot of us wonder where the free line should be … and what we should insist people INVEST in. And conversations like the one I describe above can certainly add fuel to that little mind game.
Should I be selling this instead of giving it away?
Should this be protected content?
Or free for everyone?
Am I giving away too much for free?
I'm no stranger to wrestling with this, of course.
And then, I remember the Grateful Dead. They had this RADICAL habit…. When all the other bands were kicking out concert goers for trying to record a live concert (for fear of missing out on LIVE album sales), The Grateful Dead welcomed you recording them. In fact, they set up special areas for you to record the live show… all for free.
It worked out pretty well.
They jumped from $25,000 revenue in 1965 to $300,000 revenue in 1966 to more than doubling again in 1967. … and with the exception of 1975, continued to make SIMILAR LEAPS for nearly 30 years.
By not being afraid they were giving away too much.
By being generous.
By building a TRIBE of raving fans.
By focusing on the end user.
I was surprised to learn — in a session with one of my mentors — that I STILL had this little "am I giving away too much for free" thing going on. She reminded me that the more I give away, the more I make… and I've been radically giving ever since.
And I've seen radical growth.
The Bible has a little something to say about that as well:
Luke 6:38 (NLT) "Give, and you will receive. Your gift will return to you in full—pressed down, shaken together to make room for more, running over, and poured into your lap. The amount you give will determine the amount you get back."