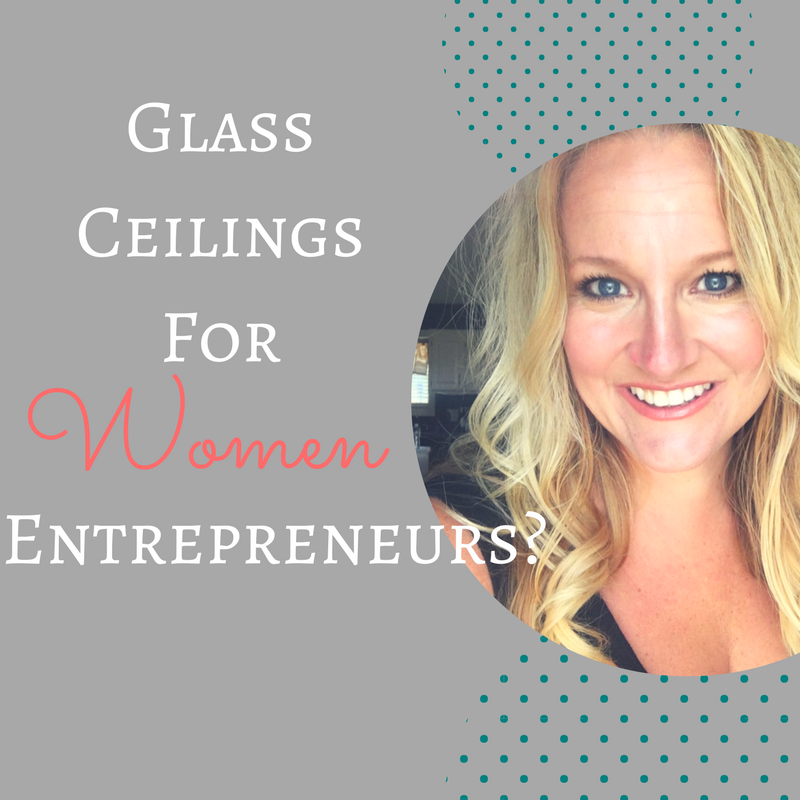 If your business feels like ALL hustle and NO flow, keep reading. IF IT FEELS LIKE THERE IS SOME SECRET LINE… SOME INVISIBLE BARRIER…. SOMETHING THAT IS SAYING, "YOU CAN GO THIS FAR — AND NO FARTHER — IN YOUR BUSINESS," KEEP READING.
First of all, I have been there, and I may be there again. The good news is that I know how to break THROUGH those secret, invisible barriers now… and so while I may ENCOUNTER it again, I will never stay there again.
Forgive me for what I am about to say. It will expose my small town "charm" as small town "crazy," and maybe just expose a PART of me as small. Nonetheless, it is so true AND it has everything to do with these invisible glass ceilings, and what you can do to NEVER be held back by them again.
So, here goes…
As a teenager, my future plans were to be a wife and mother. THAT IS IT. How I ended up in college, I'll honestly never know. It sort of seemed like the thing to do at the time.
By my junior year in college, I'd had a LOT of fun… but my HEART was focused on one thing: I was going to be an old maid. (Go ahead and cue pictures of the cat lady….) My tolerance for men who– frankly — didn't act like men was, um… LOW. And my definition of a "man" was EXTREMELY narrow. There were a few really FUN men in my life, but none that I considered seriously dating or — one day — marrying.
Giving up on the entire idea of marriage, I changed my major to PRE-MED.
I was almost 20.
I know… laughable, right?
Anyway, I had EARNESTLY given up on the ENTIRE notion of wife and mother and decided I'd go the "career route" and throw myself into work.
And a magical thing happened. I met Chris. Nearly immediately after releasing what I held SO TIGHTLY TO for my entire life… my "dream" showed up in real life.
And not only that, but I got MY PERFECT love story. It was passionate, it was uncomplicated, it was committed, and it was fast.
Fast forward a bit.  Please, right? I DID expand my view of what I wanted in my life. Of course, I also became a wife, and then a mother. I started a business and AT FIRST, it was super easy.
Uncomplicated.
Fast.
I needed money.
My business gave me money.
I loved my business.
The first few years of my business were so SIMPLE and I loved it. My business was "burdened" with one task and one task only: Making Money On MY Terms.
Life and business were good. Money was limited, sure… but life was VERY good.
THEN, I started dreaming…. I started looking to the future. And I also started remembering.
I remembered the fantasies I had when I was little…. climbing trees and journaling my heart out… day dreaming.
I remembered being asked by a teacher what I wanted to be when I grew up… and me saying "famous." I was young, so she said, "Oh, so you want to be an actor or singer or something?" My answer: "NO. I just want to be me. " Teacher: confused look, moved on.
I remembered that I used to dream of a BIG life and a BIG influence. Simple, YES… but also meaningful. I wanted to leave a legacy… WELL beyond my growing family.
And then… after I got clear on all of this, my business started feeling STUCK. I started feeling like I could go THIS far, but no further… that I could earn THIS much, but no more…. I started feeling (for the first time ever) an invisible barrier.
Now, it wasn't a rich white man holding me down.
There was nowhere to protest or march.
It was ALL up to me… this much I knew.
I started really doing some "inner work" to figure out WHAT was going on… I KNEW what to do. Sure, I sabotaged myself at times… but in general, I was doing the work. And while I was still "inching up" I just felt DEFEATED, like it would NEVER work, at least not to the degree I envisioned.
AND THEN IT HIT ME.
I don't remember when… it wasn't a moment. it was a collection of moments, an evolution of sorts.
I realized that I had OVER-BURDENED my business. I realized that I HAD BURDENED my business with "in order to" goals…. like IN ORDER TO be a STAR in my industry, I had to reach certain specific (weird) goals…
And, just like my dreams of marriage….
I had to RELEASE that pressure.
I had to SIMPLIFY my business, and here's how I did it:
I MADE MY BUSINESS ABOUT THE WORK AGAIN.
I REMOVED THE "IN ORDER TO" GOALS.
I REALIZED THAT I DIDN'T HAVE TO DO ANYTHING TO BEGIN PLAYING BIG.
I DIDN'T HAVE TO PROVE MY SUCCESS FIRST… I JUST HAD TO KEEP BEING A SUCCESS.
And so I did. Looking back, EVERY SINGLE TIME (without exception) I've come up against that invisible barrier… in life, in love, in business, it's because I made ONE THING about something else, I had IN ORDER TO goals.
If you are bumping up against a "glass ceiling," the same thing is going on with you. So, here's a quick journal prompt for you: Where am I putting an undue burden on this goal? How can I release the OUTCOME or the PRESSURE of the outcome? How can I make it about the work again?
P.S. I created WomenWhoWOW.com to be like the "WELL" of biblical times.  The well "back then" was a gathering place. Women came there DAILY for community, for advice, for refreshment, encouragement and — of course — a concrete resource.
Prior to opening the doors of Women Who WOW, I sold events and info-products. I STILL sell events and info-products. BUT…. women entrepreneurs needed something more. We needed something more relationship based, something more REGULAR…something with a heartbeat and a soul.
And BOY does Women Who WOW have heart and soul!
I created WOW to provide the training, YES…the HOW TO, of course, but — mainly — to provide something more: a sense of belonging for ACCOMPLISHED SUCCESSFUL women, and a DAILY-NESS in their business. The BEST thing our members get? Besides access to each other? Is DAILY, CONSTANT reframes. RE-frames that are so necessary as an entrepreneur. This DAILY-NESS keeps our members on TOP. On top of their industry, AHEAD of their goals, on top of their emotions.
I'm proud of this tribe of seriously driven women entrepreneurs. And if you're STILL reading this INSANELY long post, I want you to join us. Doors are open now at WomenWhoWOW.com.
Visit my Facebook page to read my article, SO YOU WANT TO BE THE GO TO PERSON IN YOUR INDUSTRY, HUH?