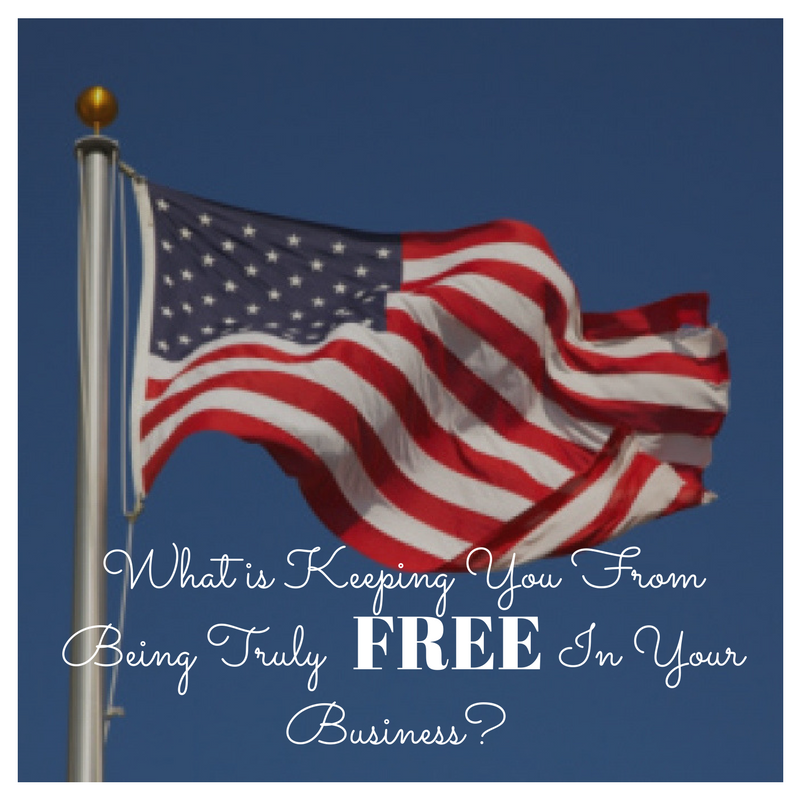 Happy Independence Day! A day to celebrate our country's independence… and to humbly acknowledge the great sacrifices, commitment, and VISION that allow us to live in — in my opinion — the greatest nation in the world.
I don't want to take away from the magnitude of what today means to America, but all of the discussion of Independence and Freedom does lead me to thoughts about freedom in business.
Freedom to say WHO.
Freedom to say WHEN.
Freedom to say WHERE.
Freedom to say HOW MUCH.
This is what Women Who WOW members are AFTER… it's what drives us. We are determined to be free to live and work where we want, free financially, free to enjoy life according to our priorities, free to choose who we work with — and who we don't.
What I see so often in the world of women entrepreneurs is similar to what I wrote about in this article back in 2009, Do you know – really know – what you can do? A habit of sorts, of living and doing business according to boundaries that don't — or no longer — exist.
There are so many ways we box ourselves in and INHIBIT the expanding time, money and location freedom that is SO possible for us.
What will they think?
No one else does it like this.
I should do this / dress this way / etc. in order to be taken seriously.
I can't do that, say this, stop showing up here.
I was watching Oprah deliver a college graduation speech the other day and in it she talked about the MAIN benefit of being as rich and successful as she is. It wasn't the shoes, the cars or the square feet in her multiple homes. It was her ability to be FULLY herself.
I didn't watch the whole thing, but what a DISSERVICE if these graduates walked away thinking that they had to reach X level of success before they could be fully themselves….
As if that freedom is the REWARD.
NO NO NO.
That freedom is ours today.
It always has been.
But not only that ….
being FULLY you — unedited, un-concerned with the court of public opinion, unapologetic about all of the nuances that make you UNIQUE — is the KEY, the CAUSE, the IGNITER of wild success, especially today.
Showing up as anything other than FULLY you is a prison of your own making. And trust me, friend, your business is CRYING OUT for you to show up, more authentic today than you were yesterday, going deeper with your message, with your market, with your expertise.
Your income, your impact and influence you have in this world WILL increase when you do.
So, what thoughts, habits, etc. are keeping YOU Less than completely FREE in your business?