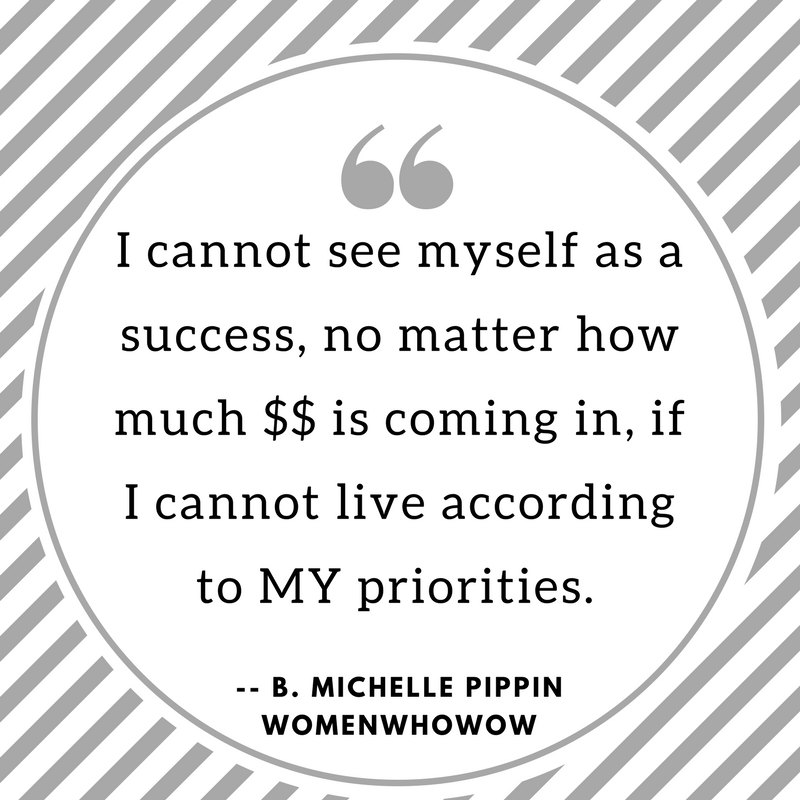 DO YOU KNOW EXACTLY HOW TO CREATE THE MONEY, THE INFLUENCE & THE FREEDOM YOU WANT IN YOUR BUSINESS?
One of my mentors is offensive to MANY, but rarely to me. In fact, only ONCE have I really taken issue with something he said and it was this,
"your prospects — like mine — are walking around, umbilical cord in hand, waiting to be told what to do and where to plug it in."
I "took issue" because I don't view myself that way as HIS client and I certainly don't view MY clients in that way.
This may be the way he sees HIS market, but not the way I view Women Who WOW. Women Who WOW is chock full of driven, independent, loyal, FIERCE women.
They come to WOW for
— strategy
— support
— sales savvy
— entrepreneurial "shots in the arm,"
But most of all, like me, they show up to be reminded of what's possible. For them. Right now.
Women Who WOW
is THE PLACE for women entrepreneurs who are determined NOT JUST to create a level of success that would baffle many business owners, but to do it THEIR OWN WAY.
Success = FREEDOM.
Money freedom. YES… this is where it starts.
And time freedom.
The freedom to design our days according to our own preferences and priorities. To work when and where we want. To be FULLY ourselves…
without compromise on the stuff that is most important.
without enduring clients, you don't truly adore.
without running on adrenaline all day.
without uncertainty.
without selling our souls to make that next sale.
Because I cannot see myself as a success, no matter how much $$ is coming in if I cannot live according to my own priorities.
Can we get back to the first question I asked? Do you REALLY KNOW exactly what you must do to increase your INCOME, your INFLUENCE and your FREEDOM in your business?
Sometimes you don't.
And this doesn't mean you're walking around holding your umbilical in hand, looking to be told what to do.
Sometimes, you're just so close to your business that it is VERY HARD to see the forest for the trees.
Sometimes, your vision is blurred by disappointment, fear or uncertainty.
Sometimes, you just need help seeing what is possible, right now… what money is being left on the table… what small tweaks to your daily routine will reap the BIGGEST rewards.
Women Who WOW is an alliance of seriously driven women entrepreneurs who are ruthlessly committed to creating WILD success on their terms. We're loyal, authentic and now with members in all 50 states and a handful of "other" countries, we're quickly gaining a well-deserved reputation for being HIGH DRIVE and HIGH TOUCH.
Take a look and see if this is a tribe with which YOU'D resonate. Doors are open and we've added a HUGE BONUS to make it a HELL YES offer for you! bmichellepippin.com/womenwhowow