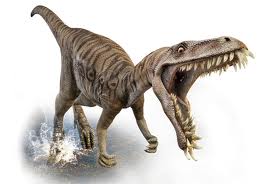 Every year, I look forward to New Years…  the clean slate, the do-overs, the fresh goals, optimistic energy, all of that.  One of my most favorite presentations was one to our marriage ministry called, "The Power of an Empty Calendar."  And every year, I do an annual call or workshop regarding setting business goals for the new year, and how to plan to achieve them.
This year, today… I typed a very personal email to a friend.  The truth is,  I've been having a very hard time with my own business goals for 2012, and haven't been able to figure out why.  So, I decided to just "sit" with it for a while.
I started to work on my personal goals, which were much easier for me.  (I'm sharing them now, because I'll be asking you to hold me accountable to reaching them.  And encouraging YOU to set public goals as well… to help hold YOU accountable. All of this will be on a private page…. for the eyes of my Planet WOW! subscribers only, but more on that later.)
I'll let go of 30 pounds by April 30th… and I'll do it in a healthy way.   I'm really excited about this, because I'm just … ready to be done with this "business weight."  I can honestly say that I lost every pound of my "baby" weight after my kids were born.  But, I later gained "business weight," as I neglected my physical needs and goals in favor of business results.  I regret it deeply, because I could have pursued both– at the same time — and probably seen even better results in both areas of my life. Anyway, the "business weight" has got-to-go.  Period. And, so it shall.
I'll create a space for myself in ministry.  This is very important to me spiritually…. and without it, I don't live up to my own potential. I've missed this, for far too long, and I'm excited to serve in this way again.
I'll create time for fitness, faith and family.  Because it's important.
I'll deliberately grow one degree "closer" to my husband, each month.. for twelve months.  We've been married twelve years.  If we assume only 1 small degree of separation per year, that leaves us with too big of a "gap" for my liking.  (P.S. My pastor opened my eyes to this… this idea of one degree of separation per year, over many years… a slow, almost imperceivable fade…. unacceptable. If you're in Hampton Roads, stay tuned for opportunities to grow YOUR marriage, not under my umbrella.. but I've heard rumblings of a cool new program focusing in marriage!)
And, you know.. I have a few more "goals."  Most of them daily.  Things I'll do every single day in 2012.  Small changes that, like the rudder of a ship, will make a huge difference.
As a side note, I've been seeing a lot of posting regarding the New Year.  A lot of talk about what came IN to your life this past year, what you'll BRING into your life in 2012.  I think it's equally important to consider what you've left behind… what you'll cut out…. what you'll stop.  These are  – at least — equally important to consider.  I've been dreaming a lot about dinosaurs lately, and this is a first for me.  I usually don't remember dreaming at all… so it got me thinking, "What needs to go EXTINCT in my life?"  My own list was eye-opening.  Please don't miss the opportunity to consider those possibilities as you plot and plan for 2012.
So, back to my business goals.  I realized that I was having a hard time setting them for 2012 for two specific reasons:
1) I did a lot of planning, strategizing and re-engineering around October of 2011.  ALL of the goals I set for myself then still stand.  Some have already been realized.  Others are in process.  Still others, I've learned I need to tweak a bit.   But, while my ultimate "bottom line" goal is different for 2012, the plans I created in October of 2011 will all follow me into the new year. No need to re-invent the wheel.
2) I know more about business, events, people, sales, etc. today than I ever have in any previous year.  Sure, we should always learn from year to year, but as I look back over the past twelve months, I know that I am INFINITELY more knowledgable than I was just a year ago.  2011 was an amazing year for me and my team.  We learned a lot.  And we're a changed organization because of it.
What this means for me is that I know what I can achieve, what it will take, who I need on my team, and more.  So, I guess I'm more discerning about the goals I'm setting.  And, I have sought accountability to be sure I'm diligently creating the results I want to see.  So, my goals are a bit more "serious" to me… each of them coming with a plan, to-do lists, deadlines and my own personal commitment.  I guess I'm just more "grown up" about my goals than I remember being in the past.
And so, I'm excited. Deeply, giddy-ly, excited…  While I've always been optimistic and excited about a new year, I can say that I've never felt quite like this.  It's a very focused, calming excitement.
Determined.
Focused.
Defiant.
Confident.
May we all enter 2012 with the eye of the tiger.  There's much to be done and much that can be done.  By you.   And, of course, I'm rooting for you.  Today, and every day.   Let's go.