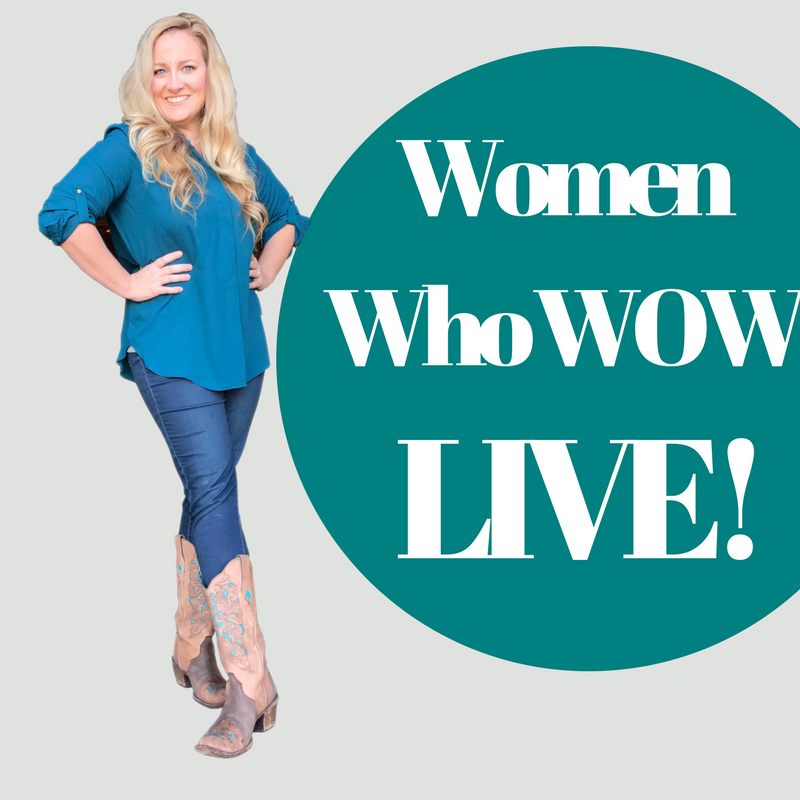 In just three days, Women Who WOW members from all over the country will fly into Dallas, Texas to attend Women Who WOW LIVE!   We're coming in from California, Utah, Virginia, Tennessee, North Carolina, Georgia, Massachusetts, Rhode Island, Nevada, Florida, Oklahoma, West Virginia, Illinois and more.  But this is NOT "just another women's conference."  
We find the typical keynote far too impotent to deliver hard-core, actionable strategies. (So we don't have them.)
We don't consider  "live event"  as synonymous with "pitch fest." (Yuck….)
We don't child-ize our members with fluff, B.S., and soft topics.
So, let me tell you what we're (really) doing here.
We're rejecting "business as usual," and claiming OUR IDEAL business…  on OUR terms.  
We're taking FuLL responsibility for our business, owning both our success AND acknowledging the steps we'll take to get us from where we are RIGHT NOW to where we WANT and DESERVE to be.
We're dreaming AND doing.
We're taking practical steps to create both MAXIMUM profit AND ULTIMATE freedom in our business.
We're cheering each other on, picking each other's brains and hustling together so we WIN — and win BIG — together.
WHO ARE these WOMEN WHO WOW?
Well, we're successful, driven, and unapologetically committed to our calling.  We're often the breadwinners in our family.   We're change makers, job creators, and industry leaders.  ONE LOOK AT OUR ATTENDEES AND YOU'LL SEE THE DIFFERENCE.
We're not industry- or age- specific.  We don't discriminate along the lines of age, race, religion, sexual preference or political affiliation.  In those ways, we are — in fact — a melting pot.  We've got coaches, experts, physicians, veterinarians, attorneys, authors, financial gurus, and more in our midst.   Some of us are mothers, wives, and grandmothers.  But not all.
What unites us… what makes "us" US and everyone else "them" is our attitude.  We're unapologetically driven.  We're supportive of each other in a way you don't find many places. We're authentic and profit driven.  We're undeniably determined and goal-oriented.  And, we don't care so much what "they" think.  We're not "in business together" but make no mistake, we are a TEAM.
We think, live, act and do business very much outside the box.  We zig when they zag.   We do while they dream.    So, what kind of person attends Women Who WOW?  Only the best.  Women who defy the odds… just because we can.
So, Dallas, Texas… here we come.   I hope you're ready for us!!!  Because we're coming expectant… and will leave encouraged, empowered and equipped… ready to take NEW ground, determined to create HIGHER LEVELS OF SUCCESS, precisely on our terms. I can hardly wait!