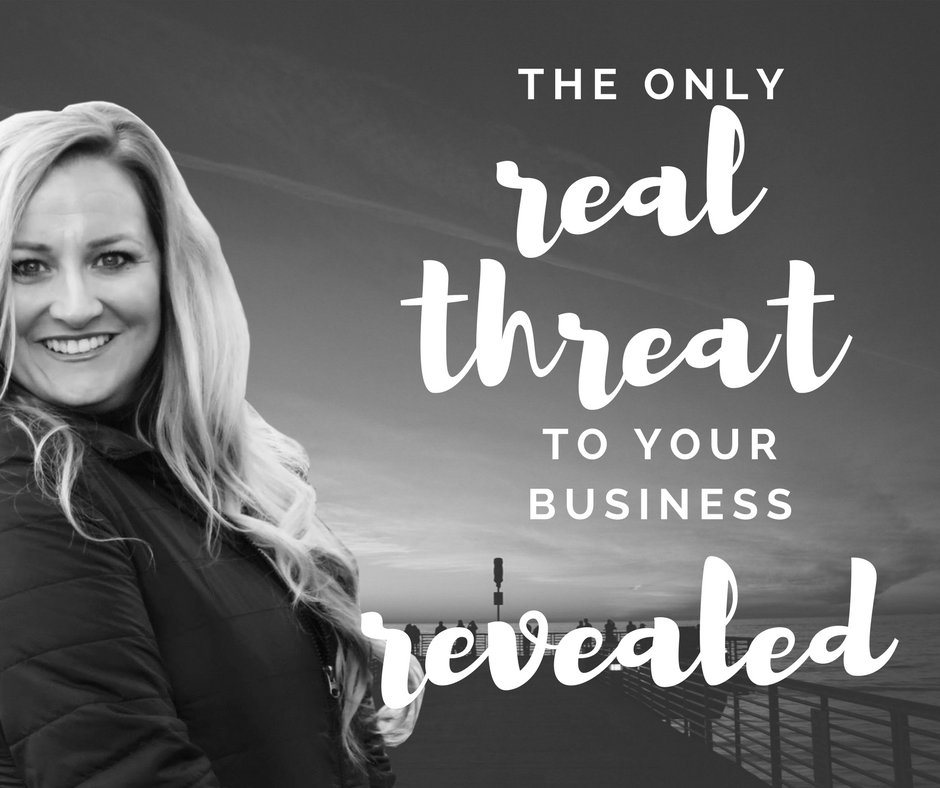 As we dip our toe into 2018, I want to remind you of the only real threat to your business, to your brand, to your income.
In 2008, I heard from many mortgage loan officers who laid off their teams and closed up shop, citing the economy as the reason they could no longer do business. The same went for many construction businesses.
And the economy WAS bad. I'm certainly not denying that. Times WERE tough… but I didn't have to look very far at all to find business owners who were — in fact — tougher than the times:
Mortgage companies thriving,
construction businesses continuing to take new ground,
speakers still getting paid handsomely to show up and talk,
authors still selling books,
coaches still cashing in.
You see, the economy can certainly IMPACT your business, but the only REAL threat… the only thing STRONG enough to shut YOUR doors….
kill your dream…
bloody your brand…
murder YOUR message…
the only thing strong enough to TRULY threaten your business is NEGLECT.
Not showing up when you know better;
Not fueling your business — or yourself — regularly;
Not striking while the iron's hot;
Not going all in…
NEGLECT is a dream and business killer.
And it is EASY to become neglectful, friend, especially when we're distracted:
Time starts slipping away.
Kids get sick, grandparents need tending…
Or when we're disheartened and disappointed:
We did a LOT and nothing really "happened."
i.e. I tried it and it didn't work.
Keep going.
Do whatever it takes…
for as long as it takes…
(This is called commitment.)
While we're still basking in the glow of a very new year… let me remind you:
Distraction is coming.
Disheartening and disappointing moments and circumstances are coming.
Do NOT use these things as excuses to neglect your calling… your business… your message… dare I say, your ART. Stay the course, friend.
With proper care and feeding…
your business and mine will FLOURISH this year.
I can NOT wait to see YOU – and me — WE will create in 2018.