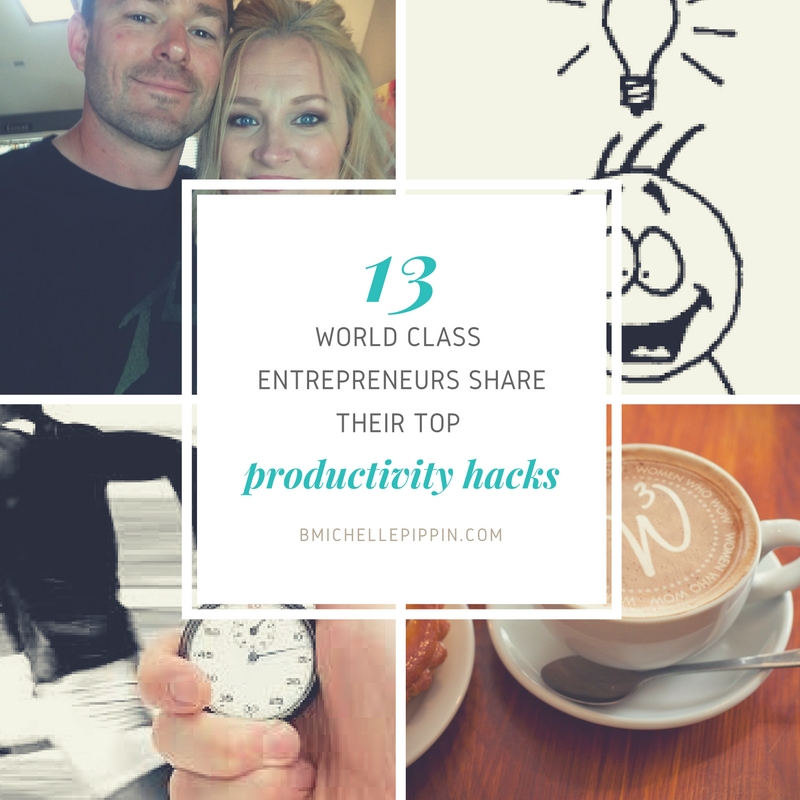 Entrepreneurs from all over the world share a common battle cry:  FREEDOM!! We want to earn enough money to fund our chosen lifestyle, and we don't want to be ankle-chained to our desks in order to do it.  In other words, we have the audacity to want it all:  money freedom, time freedom, location freedom.  We want life, success, money, and fame… and we want it on OUR terms.
What separates us from the average cubicle-dweller is this:  We're ruthlessly, unapologetically and courageously creating this freedom each and every day.  We believe it's possible.  For us.  We're freedom fighters… each in our own office… working towards a reality that most would say lives only in fiction.
And yet… our everyday reality is this: we have SO MUCH to do. WAY more than the person with a J-O-B.   We're creating content, massaging media relationships, managing employees, and driving our own agendas.  Serving clients, checking emails, responding to prospects, seeing patients, and working on proposals.   While ALL entrepreneurs desire time and money freedom, I've met a very precious few that actually CREATE it….  make it happen… really ACHIEVE this freedom.
In this article, I'm highlighting a few world class entrepreneurs — 13 — that do just that… they walk the productivity talk… that have achieved THEIR version of success… making more money and having more time to enjoy it.   But before we get there, let me just say that most entrepreneurs still struggle with TIME.
They're hustling as hard as they can today, hoping that ONE DAY they can create some time freedom.  They're burning the candle at both ends everyday, hoping that ONE DAY they can begin outsourcing.  They're apologizing to their kids for never being around, giving up their todays… counting on ONE DAY being able to live according to their own priorities.  
Call me a cynic, but I don't believe in ONE DAY.  You want to GROW your business in the way you want to MAINTAIN your business.  So this whole idea of working nonstop while my kids' childhood flies by in hopes of ONE DAY being present in my own home again?  No thanks.   If you GROW your business without "pause" and without boundaries and without a life, that is EXACTLY what will be required to maintain your business.
I've written almost 30 articles about my own TIME HACKING tips — born of necessity — and developed over time as I navigated full-time motherhood, active wife-hood, and my unwavering, always increasing desire to KICK SOME MAJOR BUTT in my business.  I've long been considered maniacal about my time, and for good reason:  If work didn't get accomplished during my (short) work week, it threatened family time…. which was unacceptable.
So I learned to be absurdly productive.  And so can you.   Here's where to start:
Create Boundaries.
Regardless of where YOU land within the political debates about "building walls" — some of those who most adamantly and loudly oppose  "building a wall" live, ironically, in gated communities —  walls around your time are absolutely necessary to be most productive, regardless of who opposes them.  
Here are my three main rules around boundaries:
Only put up a fence you're willing to defend.  i.e. Don't pretend to have a time boundary and then never enforce it. Start small, create a small boundary and then ruthlessly — unapologetically — defend it.
Start with what's off limits.   Rather than doing some huge time/schedule overhaul, just start with what's completely off limits.  Boundaries are so effective, they're addicting.  Create one or two… defend them and then watch what happens.  What hours will your clients, employees, partners NEVER have access to?
Respecting YOUR boundaries isn't their job.  Do not expect anyone else to respect your boundaries if YOU don't respect your boundaries.   Forget that… they don't have to respect your boundaries to abide by them. This isn't the wild, wild west, where someone comes in and takes what is yours.  Time boundaries are yours to set, yours to defend, and cannot be breached without YOUR permission.
One of my favorite authors and entrepreneurs EVER is Mike Michalowicz.  (If you haven't read The Pumpkin Plan, you're missing out.)  In an article you should read soon, Mike gives the following advice AGAINST being available all the time to your clients:
"Being available all the time for your customers may sound great initially. "Always at your service" sounds nice to both the new entrepreneur and the customers. But in reality, it is only a matter of time before it will force you to become a glorified slave to your business. It forces you to live in constant anxiety!  The key to business success is not becoming a slave to the work. Rather, it is taking the time to refresh and recharge. You must take a break, and by doing that, you will end up providing a much greater service to your clients." – Mike Michalowicz
Avoid the Trap of Perfection.
I love those people who email me about a typo in the 7th paragraph of a blog post.  To them, I say,  "Um… I think you missed the point, friend."   These are the same people who blog once a quarter because they're aiming for perfection.
This isn't a hall pass to be sloppy or unprofessional.  In fact, one of the entrepreneurs I MOST associate with excellence is Michael Hyatt.  I love his blog, his podcast, his family-oriented approach to his business.  And he agrees, saying "Perfection is the mother of procrastination."  To everyone in constant planning mode, and there are many, Hyatt goes on to say "Excessive planning can become a fancy way to procrastinate."  Absolutely!  You cannot not be profitable or productive while procrastinating.
Don't Wait to Be Inspired.
We're all adults here, right?  Good.  Then, the time for taking your emotional temperature all day, figuring out what you FEEL like doing is over.  You have a business to run, whether you feel like it or not.  You have a blog to write, whether you feel like it or not.  You have clients to create, customers to serve, whether you are running high on inspiration or not.  DO WHAT YOU KNOW YOU SHOULD DO, REGARDLESS OF HOW YOU FEEL ABOUT DOING IT.
I call this adulting, and while I've never had an actual conversation with the man, I'd say Stephen King agrees.   Here's  how he separates amateurs from the rest of us:
"Amateurs sit and wait for inspiration, the rest of us just get up and go to work." – Stephen King
Schedule Start and Stop Times for All of your Work.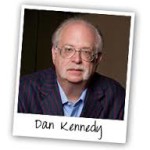 Everyone sets start times for meetings, for appointments, for phone calls, etc. BUT, very few actually schedule WHEN things should END.  Dan Kennedy reminds us that our tasks will "expand to fill the time we've allotted to the task."  (NOTE: in this case, I'm ad libbing his quote. I've read so much of this man, it was hard to track down the actual quote. Forgive me and then buy this book for more.)
Bottom line: Have a start AND end time for everything you're planning into your day.  If you ALLOW writing a blog post to take FOUR HOURS,  it will take 4 hours.  If you give it LESS time, you'll be surprised at how efficient you are writing against the clock.  Same thing for those dreadful coffee dates. If you INSIST on having them, give them 30 – 45 minutes tops.  Otherwise, a simple "coffee date" will eat up your entire morning.
To stay on this topic of SCHEDULING for OPTIMUM productivity, I need to introduce you to a woman I met myself only recently. If you haven't heard of Kat Loterzo, you need to know her.  She's a ballsy entrepreneur who simply RAGES against the entrepreneurial machine.  (Since you're reading MY blog, I must assume you're not easily offended.  If you are, skip Kat's site.) Anyway, Kat has a 25-minute productivity formula that she summarizes like this:
Step 1:  Set a timer for 25 minutes.

Step 2: Do the f*ing work for 25 minutes.
Brilliantly simple, right?  In Chapter 4 of her book on the 25-Minute Productivity Secret she lives by, she gives a list of things you can get done in 25 minutes…. as long as you're doing the f'ing work during those 25 minutes and not being interrupted with distractions.
Focus Your Efforts.
I want to stay with the whole scheduling thing and remind you AGAIN to block your time.  Do NOT try to handle everything all at once.  Block out time for communicating with your team.  Block out time to create content for your business. Block out time to SELL and create new clients.  Block it out, so you can be UBER-focused during that time.  Multitasking is out.  Focused-tasking is in.
"One reason so few of us achieve what we truly want is that we never direct our focus; we never concentrate our power. Most people dabble their way through life, never deciding to master anything in particular." – Tony Robbins
Focus. Don't dabble your way through the day.  Direct your focus.  Knock something out in a set period of time, and then move on.
Have a system/ritual.
I have only learned to love systems very recently.  Typically, I rebel against anything that tries to box me in.  But, as Steve Chandler says, "Only the disciplined are free."  So, having a productivity ritual is CRITICAL to your success.   The "rituals" of the uber successful have a few things in common:
They wake up early.
They have a morning routine that includes exercise and some quiet time.
They do the most important work before distractions are allowed into their day.
They have a system or an ORDER for how their day will run.
Take it from the success behind Duct Tape Marketing fame: "Turns out the most productive individuals all have one thing in common and that's a system." — Tony Jantsch.
Use What You Have.
Please, please, please stop searching for the next greatest app to keep you organized, productive and successful. THIS is an inside job, folks.   Plus, haven't you already spent TONS of money on new "gadgets" to keep you on task and productive?   Great. Start there.  Use what you already have to their fullest use.  ONLY THEN consider adding to your collection.
"If you don't make time to actively work with outside consultants and providers, or learn to use the subscription tools you pay for, you just end up wasting money and being disappointed with the results." — Anita Campbell
The late, great Jim Rohn agrees: "Start from wherever you are and with whatever you've got." – Jim Rohm
Outsource Whatever You Can.
The Magical "O" word:  outsourcing.  Few of us outsource effectively.  In my experience, we as entrepreneurs struggle mightily with "handing off" even the most basic of tasks.   We can't find the right people. (Are you paying too little to attract quality?)  Or, we don't know what to outsource.  Or, we don't think we have the money to outsource YET.
Hogwash.  Outsource SOMETHING starting now.  Start small.  Only when you free yourself from the basic stuff can you LEVERAGE your talent, expertise and time into the empire I know you are imagining.   Don't just listen to me.  Here are two more crazy successful 'trees you could learn from:
"You should be using your time to grow your business, not mailing packages or whatever, and if you are doing the latter then it's time to hire some help, get an intern, outsource, or do whatever else it is you need to do to get the help you need."  — Steve Strauss
"Hiring great people is almost the most important thing you can do as a leader because they enable you to scale, and they create better leverage for you and your time," Trump explains. "To the extent that I can hire people to do things that either I'm not good at or that aren't good uses of my time, that's time very well spent."  — Ivanka Trump