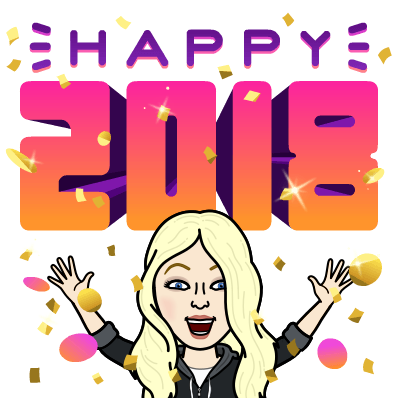 As women entrepreneurs, I think we have a tendency to be HARD on ourselves when looking backwards, "I should have _______" and EASY on ourselves in the moment. "I deserve a break."
As I barrel towards 2018, I am taking a moment to take stock of all I've created so far:
FREE for EVERYONE
15 articles published nationally.
250 articles published on my own site.
31 Day Business Challenge — WomenWhoWOW.TV 
WOMEN WHO WOW (INCLUDED IN MEMBERSHIP)
TRAINING / MENTORING PROGRAMS:
Feature Monthly Mastermind Trainings: 
Going All in: An Assessment of 2017, a Plan for 2018
27 Ways to Circumvent the Search Engines And WIN Way More Than Page One Position
Making Sense of Your Content
Creating and Leveraging Game Changing Circumstances in Your Business
Moving Mountains Blocking You in Your Business
The POWER and PROFIT in Proper Positioning
Identifying the LynchPin in Your Business: The  ONE thing that — if (Finally) completed– would MEASURABLY move your business forward?
How To Create Simple Sales Funnels That Work Even When You're On Vacation
How To Create YOUR Signature Program
Using EVENTS To Catapult Your Business
How & Why To Sell EVERY SINGLE DAY
Blogging for Business,  circa 2017
Bonus Trainings for Women Who WOW Members — based on what our members needed this year:
How To Know What Your Market Wants
Where You Might Be Holding Back In Your Business
How to guarantee your success and income
How To Leverage your Lurkers
How to create a sales strategy for a specific product or launch without driving yourself to drink
How to Pitch influencers in Your Niche
Exactly when will your message start making money?
Creating an engaged passionate and profitable following
Creating content that flows easily
Next level branding that you can take all the way to the bank
How To Create Mental Toughness and Turn ANY Adversity Into Opportunity
Anatomy of a Perfect Day
How to Go From $60K/Year to Six Figures ++ Without Selling Your Soul
The Architecture of Sales Proposals That Get the Yes Nearly Every Time
How to Launch Anything
How to Create a Cash Infusion Starting now
How to Create Demand and Be Paid as A Thought Leader
Stacking Your Efforts for More Income, Impact and Influenc
How to create your signature program
How to Stand Out On and Off Line
Time Management: How to Fit it All in, and Quit the People Pleasing
How and Why to Sell Everyday
How to Know What Your Market REALLY Wants, part two
Breaking Small: How To Bust Out Of An "Inferior" Business
52 #WeeklyHustle Challenges for Women Who WOW Members ONLY:
Take THIS Challenge Every Day To see your Income SOAR!
In an Abundant World, here are Two Scarcities we Can Build Deliberately
Keeping Score: A Challenge for Some Visible Measurement.
How to Simplify Your Week
How to Decide What EXACTLY You Need to Do DAILY  & WEEKLY in Order to Reach Your Goals.
The Most Proven Sales Formula Ever
Price Elasticity: What Needs To Change in Your pricing?
A Valentine's Day Challenge:  Love on Your List.
How We Welcome People into Our Fold
Examining the Points of Entry for Your Business
An Exact Prescription for Dominating Your Chosen Niche
Your Business Marathon: 3 Steps To Make This Week's Goal Outrageous
Help the World Conspire to Help You
Deliberately Prepare and Help the World Conspire to Help You Reach Your Goals
A Reality Check for Your Business & Challenge
A 2-Step Plan for When You're Feeling Low-Vibe,  Unmotivated and start procrastinating
A quarterly CHECK IN for  your Business
A Referral Strategy: When & How To Make the Ask.
Spring Cleaning in Our Business
Remove Risk in Your Business
Take a Profitable Look At Your Tribe
Another Way to Look at Your To-Do List
Talk Therapy… selling through conversation
Quit Your Fire Fighting Habit
CreatingFreedom in Your Business
Looking Backwards For Lost Money
Ways Adversity Can Lead to Opportunity
The Get Your Name Out There Challenge
VISION:  Aim Business Goals for Where Your Market Is going to be
Cash Creation Drill & PRE-WORK
Next Level Branding You Can Take To The Bank
Confidence, Competence & Competition
Areas of Your Business Where You Are The Problem
Becoming the Disruptor in Your Industry
Leverage Your Lurkers
Fixing Your Funnels
Creating Sales Emails That Actually Sell
The Women Who WOW Panic Solution
Identifying Why Your People are Saying NO, Flaking Out, or Disappearing.
Rewriting Our Own Sales Script
Identifying & Destroying Systems In Your Business
Journaling For Success
Growing Your List Fast
Your Best Opt-in Offer Ever
Taking A New Look At Your Productivity Habits
Making Decisions FAST
Play With Your Money
PAID PROGRAMS offered separate from membership:
Betting On You: An Immersion Experience into Confidence and Mental Toughness
The Membership Miracle
Plan, Promote & PUSH 2018
I also Ghost Wrote 2 Best Selling Books With / For Private Clients, led 115 private strategy sessions, 384 laser coaching sessions,  10 VIP days, and hosted 3 live events.
Next year, I'll create even MORE…
including a podcast,
at least two books under my own name,
one more book for a client,
and MORE articles nationally published.
But for today,
I'm satisfied…
And also,
OF COURSE,
looking forward to so much more!!!
in 2018.