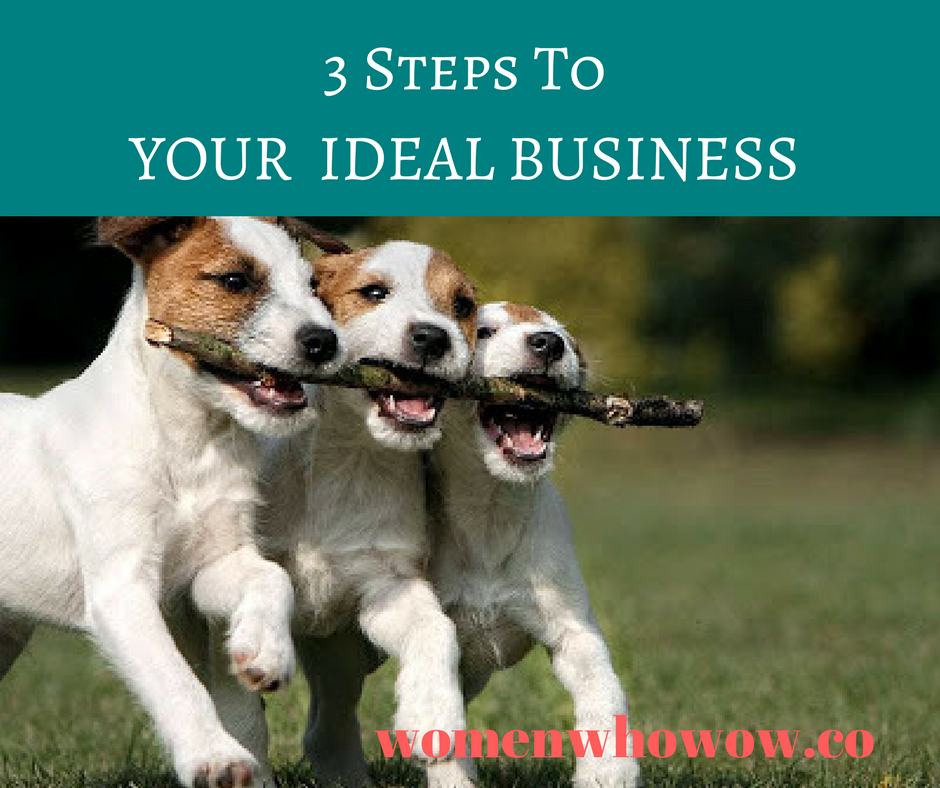 BELOW IS A <3 LETTER TO THE SERIOUSLY DRIVEN WOMAN ENTREPRENEUR WHO KNOWS SHE'S PLAYING SMALL & IS READY TO STEP IT UP.
Consider this a call to action for all seriously driven women entrepreneurs… an abbreviated field guide for you to claim YOUR space in this world and in your market.
I may not know WHO you are BY NAME, but I DO know where you are.
You are at that intersection of being able to look back with pride at all you've created… while being able to clearly envision what's JUST OVER THE HORIZON for you in business and in life. It's not that you're discontent. It's that you don't want to leave any stones unturned, when it comes to your potential… and what you can do for:
your market.
your clients.
your family.
Make no mistake… I know you're doing well. People look at you as a success, even. Still, YOU know the truth. You know that you're capable of SO MUCH MORE.
You've invested in the blueprints, in the events, in learning how to do a webinar. You've bought software to automate this or that. You've written your book. You did a full year of blogging. You've invested in all manner of things that were supposed to catapult you into YOUR IDEAL BUSINESS.
Some of it even worked.
A little.
But you're still "not there," not where you DESERVE to be… not where you were BORN to be.
But in a practical sense:
Your income still doesn't reflect your true value or your deep expertise. Your clients aren't immediately re-upping. You don't yet have a waiting list for people wanting to work with you, so you're always worried about one of them dropping off. You have launches that go cold, seemingly falling on deaf ears. Referrals aren't happening as they should. You spend too much time on what you don't love in your business and too little time on your MESSAGE, too little time serving in ways that LIGHT YOU UP.
You maybe feel ALMOST ready or even ALMOST there.
But not quite…
SO, WHAT IN THE WORLD IS GOING ON?
You know you were born for more.
You know you're not living up to your full potential.
You don't question your own value, and actually get irritated with prospects who do.
You're CERTAINLY not lazy. You're working and doing all you know to do.
You wonder when you'll FINALLY have not only the INCOME you want, but — perhaps even more importantly — the INFLUENCE and IMPACT you desire as well.
I'll tell you EXACTLY when: WHEN YOU GO ALL IN. DAILY.
When you replace the question of "Do I feel motivated to do ___________?" with the statement of "I know I am CALLED, so I can't wait to ___________."
When you stop taking your emotional temperature every day and JUST SHOW UP…
When you stop worrying SO DAG ON MUCH about the exact steps it will take to get to your ideal business… and just START SHOWING UP as if it were already happening.
HINT: This concern over "EXACTLY HOW this or that will happen" will keep you in PREPARATION mode. Taking weeks to build out funnels, a month to finalize a blog post, obsessing over the "right timing" for this or that. Yuck. THIS APPROACH has huge potential to keep you BUSY and BROKE.
Always launching.
Always re-working.
Always prepping.
Always "almost ready."
Always.
Almost.
There.
Conversely, staying focused on your vision, while staying in ALIGNED ACTION towards that vision DAILY will keep you in PROFIT mode… even when the HOW isn't exactly clear.
You can keep doing business in a way that feels like you're pushing a boulder up a steep hill…. or you can strip away all of the BS that hinders your progress, mutes your voice, dims your light…. and
MAKE
IT
HAPPEN
TODAY.
How does this work exactly? I'll tell you right here and now.
1) STOP EVERYTHING ELSE FOR AT LEAST AN HOUR. Get into a quiet place. Do you think better with a cup of coffee? A glass of wine? Near your favorite indoor water feature or beside a roaring fire? If so, do that or go there.
2) ASK YOURSELF ONE QUESTION: WHAT DOES MY IDEAL SUCCESS LOOK LIKE? Please don't be content with an annual dollar amount earned. Think also about who you work with, which hours you work, what you DO during those hours, how you spend your time, where, with who, doing what. How do you feel? What does your morning look like? What / where do you eat lunch? Really paint a picture in your mind of what your IDEAL SUCCESS will look like. Write it down.
3) Now you know where you're going. That picture, though, isn't currently your reality. So,you need to build a bridge between where you are right now and where you want to be. To do this, ASK YOURSELF, WHAT WOULD I DO TODAY, IF I WERE ALREADY WHERE I WANT TO BE? Construct your day according to the answers you write down.
DO THIS EVERY DAY.
DO NOT WAIT TO "MAKE IT" IN ORDER TO DO IT.
TAKE STEPS EVERY SINGLE DAY THAT ALIGN WITH YOUR ULTIMATE VISION.
THIS IS THE WAY YOU BUST BEYOND YOUR CURRENT REALITY AND BREAK INTO YOUR IDEAL… In a way that feels natural and in flow.
P.S. It is not too late to join other WILDLY driven women entrepreneurs like yourself.  We're waiting for you… and can help you create the business WORTHY of your call.  We'll  pull back the curtain on daily success strategies, secrets, and habits that will not only elevate you into your RIGHTFUL place in your market, but also give you MAXIMUM PROFIT and ULTIMATE FREEDOM. Learn more here: WomenWhoWOW.com.