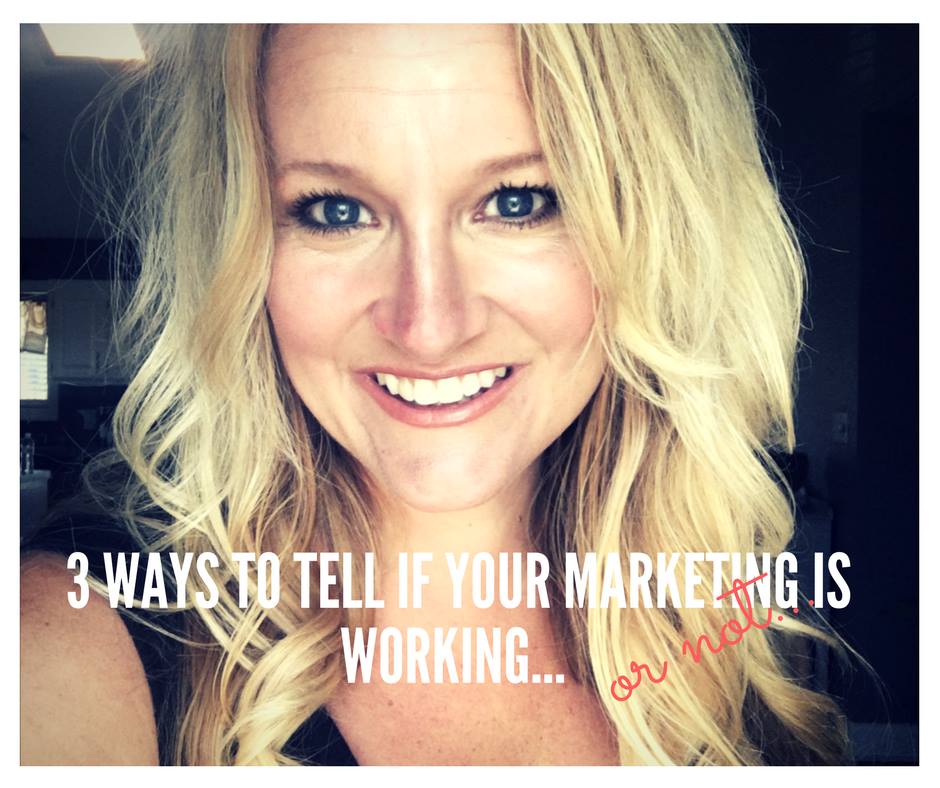 One of my first events I hosted was called the "S-T-R-E-T-C-H Marketing Clinic" and the purpose was the STRETCH people's DEFINITION of marketing and then, of course, STRETCH the results of their marketing.
Because sometimes we forget. We forget the REAL purpose of marketing. We THINK it's to "get our name out there," when in reality a solid marketing plan does MANY things to build your business and your bottom line. And we forget the POWER of a solid marketing strategy…
or maybe we never knew.
Maybe we never felt the POWER of an incredible marketing strategy…
one that not only gets new clients
but also solidifies the relationship you have with your existing clients.
one that builds TRUST before you ever meet a new client, leads to better sales, higher transaction size and more repeat business.. of ANY client, be they new or old.
So, here are 3 ways to tell if YOUR Marketing is Working… or not.
1) IS IT BUILDING MORE TRUST BETWEEN YOU AND YOUR EXISTING CLIENTS?
A lot of marketing can actually bring in NEW clients, but drive away the clients you currently have. Example: I run a FREE teeth whitening with cleaning offer for NEW patients. One of my existing patients asks about it and the receptionist informs her that "that's only for new patients." OOOPS.
How can you tell when your marketing is boosting your income, looking ONLY at your existing clients?
Transaction size. Is it going up? Your marketing is party to thank for that.
Compliance. Do your clients or patients typically do what you've suggested? Or do they shop around, delay and maybe even get second opinions?
TRUST will result in more YES's, bigger YES's, and faster YES's from your existing base of clients, patients or customers.
2) IS IT GETTING YOUR EXISTING CLIENT BASE TO COME IN MORE OFTEN?
Again, this is marketing. If you're educating your market and speaking directly to your existing client base, their eyes will be opened to new situations in which they need to visit you, buy from you, or make an appointment.
3) GETTING NEW CLIENTS.
Of course, marketing can and should ALSO be bringing new clients into the fold.
So that's that. Tell me… is YOUR marketing working? Or not? Leave a comment for me or on Facebook if you're not sure or want me to take a look at your existing marketing to see where we can STRETCH the results you're seeing.