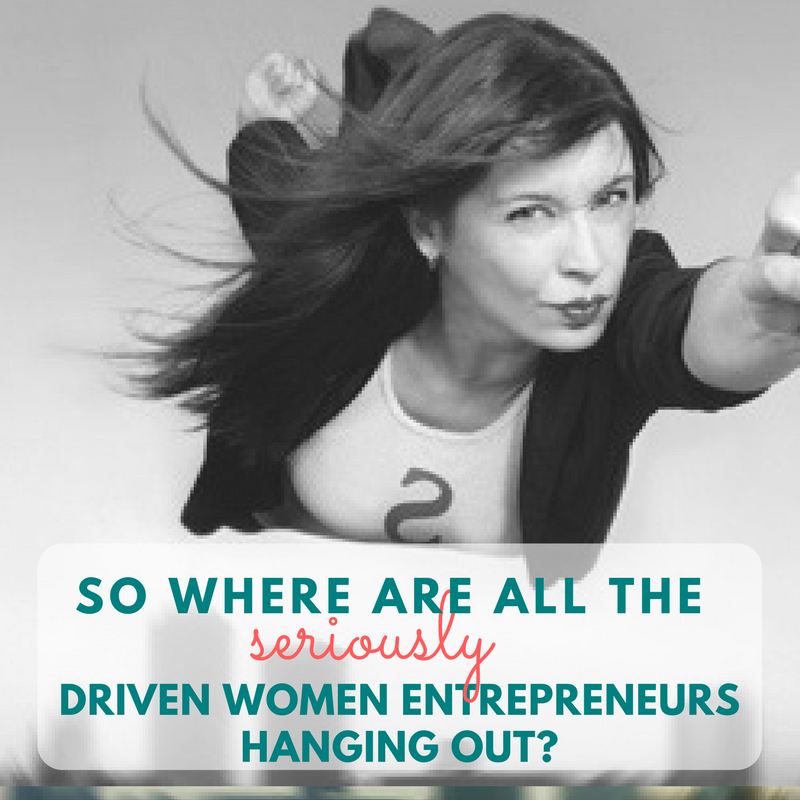 "REGARDING THE DRIVE THING, PEOPLE HAVE ACCUSED ME OF BEING LIKE A MAN." –Women Who WOW member, Nova Scotia.
This morning, while preparing for a Women Who WOW training on the Anatomy of an Ideal Day, I came across a book I read probably (I'm guessing) 15 years ago. In it, I wrote about my ACHING desire to be around women with "the same drive" as me.
I didn't even remember writing it, but memories of that ACHE for even just the awareness of women like me came flooding back.
The conversations with other women… about ABSOFREAKINGLUTELY nothing that felt like they were sucking juice from my soul…
Listening as women talked all about their "happening" lives… i.e. what was happening TO them, of course, because what was painfully (for me) lacking were conversations about what WE were MAKING HAPPEN.
Endless discussions about household chores, or diapers or man-bashing.
I VIVIDLY remember feeling almost like I wasn't even quite in the room… like I was eavesdropping on a conversation happening far from me.
All the while, I'm thinking, THIS IS NO WAY FOR THESE WOMEN TO LIVE. I'd try to insert some of ME in these conversations and I'd be met with (ironically) the same semi-polite stare FROM THEM that I'd had plastered on my face since the beginning of any mundane, time-wasting, soul-robbing conversation.
They didn't get me.
And I didn't get them.
And so, VERY early on as a young mother, I (socially) exited stage left. I didn't know where the women like me were hiding, but I wanted them. I didn't care to "hang out" so much… but I DID CARE to KNOW THEY EXISTED.
I ACHED and YEARNED to know that there were others like me… unapologetically and passionately creating something they loved… a life, a business, a marriage. I didn't know where they were, but I figured they had ALSO exited stage left, like me, preferring purposeful solitude to mindless chatter.
This morning, one of our Women Who WOW members from Nova Scotia said, REGARDING THE DRIVE THING, PEOPLE HAVE ACCUSED ME OF BEING LIKE A MAN."
I very much relate, and my husband — who was BORN to be married to a driven woman — sometimes points it out.
I earn "like a man."
I have a sex drive "like a man."
In many ways, I THINK "like a man."
I do business "like a man."
Well, like a man…. OR LIKE A SERIOUSLY DRIVEN WOMAN, which is FAR more accurate.
I didn't even realize that the seeds of Women Who WOW, now an international alliance of seriously driven women entrepreneurs, were planted so many years ago…. in that aching desire to have a camaraderie with women, like me.
So, WHERE WERE THE SERIOUSLY DRIVEN WOMEN LIKE ME HIDING OUT?
Exactly where I was.
In solitude.
Or at events with more men than women.
Or reading books written for men, often ages ago.
We could be seen…. FAR IN FRONT OF OUR PEERS, leading the way, carving our OWN path, as the well-worn paths of others had exactly NO appeal.
TODAY, they're hanging out in Women Who WOW mastermind… KILLING it. Check out what a small handful of our members have to say below, and then JOIN US — bmichellepippin.com/womenwhowow
"This is the best $30 something I spend each month. It's a group of like-minded successful women who have great ideas and are so encouraging. They totally get it and Michelle Woolard Pippin doesn't sugar coat anything. Love her for that!" — Stacey Rader Grant, Oklahoma
"If you haven't heard of Women Who Wow yet, you're missing out! If you're a seriously driven woman, that won't settle for mediocre, this is for you! Michelle Pippin offers unbeatable tactics for mastering the business mindset that will take you to the top..and keep you there!" — Courtney Buzzell, Virginia
"To all the women biz owners, entrepreneurs, et al who are struggling to find your HOW… to live a life on your own terms while making a difference in the world. Michelle Woolard Pippin is your guide. Join her tribe and LOVE your life." — Donna Galatas, Texas
"Today, I woke up with new determination. Thank you, Michelle Pippin." — Beth Baughman Anderson, Oklahoma
"You over delivered, my friend… so generous, lovely and filled with wisdom and connection." — Lisa C. Briggs, Rhode Island