Ariel Banayan, Mikey Adhoot and Amir Atighehchi started their company, Habit Nest, to help people hack the habits they've always wanted to acquire. They started it because they noticed the world's most successful people, in all different domains, all shared very similar daily habits — i.e. reading, waking up early, practicing gratitude, living mindfully, exercising, and more.
And these success creators came in as a much anticipated sponsor of Women Who WOW LIVE! in Dallas, Texas.  Their morning sidekick journal wasn't hidden in our amazing gift bag.  It was displayed proudly on the tables when our guests arrive.
Why?
Morning routines are CRITICAL to your success.
Habits that support your goals are CRITICAL to your success.
And, as the founder of Women Who WOW, I've never been more convinced of the POWER of writing your future into reality.
But, what did other Women Who WOW think?  Let's see….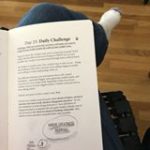 Denise Hughes, a money coach from California says, "Here is how I use this amazing jiggle my brain up book…I open it to random pages, like this one and take it in…read it…absorb it…and this particular reading is a bit of a mirror in the face kind of thing!"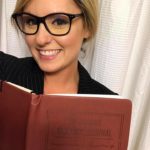 "Mornings don't stand a chance with the help of my Morning Sidekick
Journal! Love it!!"  says Virginia-based Courtney Buzzell of ProximoMarketing.com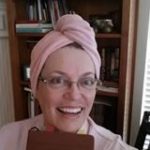 From Donna Galatas, of The Galatas Group in Texas:  Self-care is a top priority for biz owners. Here I am prepping for another productive day with The Morning Sidekick Journal. Soooo helpful!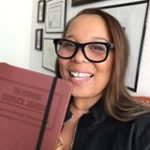 "Loved loved loved it!!" says the Million Dollar Woman, Richelle Shaw from her home in Las Vegas.
Barbara Pender,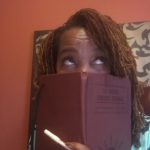 who lives in Florida and "Makes Social Simple" said she "Didn't realize how consistent my morning routine was, thanks for making me shake it up."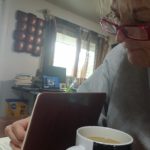 Shelley Smith of PremierRapport.com is based in Virginia… and she loved it too!!
The biggest lesson the founders of HabitNest.com are learning is the importance of creating genuine relationships with their readers and customers. It sounds cliché, but they're taking it to a level where they're investing real money and time in accountability phone calls and engaging heavily with them.
Like Women Who WOW, HabitNest.com is determined to be HIGH VALUE and HIGH TOUCH.  We were so thrilled to have them partner with us for our first official event of 2017.