Posts Tagged 'business success'
So, I remember growing up –  my family would travel to the Outer Banks of NC for vacation every year.  We would spend two weeks there.  ONE – with just my Mom, Dad, brother and me and the second week we would spend at the HOUSE ON THE HILL… with all of my aunts, cousins and family on my Mom's side.  I can't imagine any of us having less than warm, fuzzy and fun memories of those summer days.
BUT, the woman who owned the HOUSE ON THE HILL was also family – in – law… so she would stop by very occasionally and she was really, um…. something.  Eccentric?  No. That doesn't quite cover it.  Thrifty?  Nope – that doesn't do her justice either.  Words escape me, so I'll just share two truths to give you a quick picture of this woman.
When my 10 year old brother and our two male cousins came in for a snack, she literally broke ONE OREO in thirds and sat them down at the table to consume it.  Then, she set about the task of washing the paper towels they used, wringing them out, and hanging them on the line to dry.  Enough said?  Good.  Let's move on.  =) =) Because I do have a point…
We have shared many (truly, kind-hearted) laughs at that dear woman's expense, and all of her penny pinching ways… but I find that most entrepreneurs DO and SHOULD share that "use it once, wring it out, use it again" mentality she embodied daily.
I mean, on the entrepreneurial battlefield, we often eat what we kill, right?  We can't afford NOT to squeeze every drop of potential, opportunity and profit out of each raw material we have. And make no mistake, the world around us… the media… Hollywood… natural events…. elections… our daily lives provide us enough "raw material" to keep our businesses going strong in ANY economy – if we would ONLY adopt this MAKE EVERYTHING GOOD TO THE LAST DROP mentality.  In fact, this mentality is something ALL incredible entrepreneurs have.
If you've followed my blog or me for any period of time, you know it is PAINFUL for me to recognize some BIG BUSINESS, BIG BRAND name for being a great example of the gritty, determined, guerrilla-like, warrior -minded club of entrepreneurs like us.  But, in this case I just have to….  And this week's ENTREPRENEURIAL SPIRIT (and ACTION) award goes to The Four Seasons!!  =)
Because to capitalize on the immense popularity of the BOOK - turned – MOVIE "Eat Pray Love" staring Julia Roberts, the Four Seasons has launched a "BALI, PRAY, LOVE" tour at their Jimbaran Bay resort.  This "DISCOVER" package comes complete with  a session with a healer mentioned in the book, as well as a cooking class and a guide to Bali's most romantic places and more… As I write this, I am thinking of switching my New Years plans from Jamaica to the exotic island of Bali… and I've not even read the book!
My point is that they recognized opportunity, acted on it and will squeeze every drop of profit from it… and I – of course- applaud them for this!  So – cheers to you Four Seasons!  For the rest of us…  look around!!  What is the world we live in offering YOU  in opportunities to squeeze?
I just read an e-zine from Adam Urbanski of www.themarketingmentors.com and it reminded me of a wonderful story of a farmer… and how this applies to our business.  Here is the condensed version: (I am summarizing.)
After a season of much higher rainfall than normal, a local reporter visited a farmer for a comment on how the increased rain had impacted his crops.  Upon arriving, the reporter noticed the lush green fields surrounding him and asked the farmer to comment.  The farmer noted that the crops HAD done very well with all of the rain, but also said that he hoped that it didn't stop.
Because MOST people had been complaining about too much rain, the reporter asked for more information.   The farmer said that when water is so prevalent, the roots no longer "search" for water, making the visible parts of the plant beautiful, but the roots of the plant shallow, short and completely ineffective in guarding against a lack of water or even a strong wind.  Essentially, the more a plant struggles to survive and thrive, the stronger it is and the better equipped it is to sustain "tough times"…. leaving his crop particularly vulnerable to even the smallest of "threats".
This really hit home for me… Because as I reflect on my life, it has been the seasons of struggle that equipped me to accomplish more than I ever thought possible.   It was during these times, when what I "needed" wasn't readily available, that my roots and my core "self" grew stronger.
When I attended Virginia Tech, I worked 40+ hours a week to "make ends meet" – juggling two jobs and no less than 21 credit hours.  During this time, I had to negotiate with my professors so that I was not penalized for not attending class.  (This left room for my part – time day job.)  I also sought out jobs that supported me financially, but also allowed me the freedom to complete my degree on time.  This "season" prepared me so well for "working my own way" after I had my first child.  Had money come easily to me, I would not have had these strength-building experiences….and may not have had the confidence to do what I am doing now.
When I began my life as an entreprenuer, I had NO money to invest, and had to get VERY creative with my marketing.  Had money been readily available, I would have probably invested it in many of the "tired" ways recommended to me by SCORE or by many "business gurus".  (You know, chamber memberships, BNI meetings, print advertisements, pay per click advertising, fancy pens and bumper stickers, etc.)  If I had not struggled in this area, I wouldn't have learned how to market masterfully…
BTW, as a side note, I believe our worldwide financial "situation" is largely due to the fact that for FAR TOO LONG, easy credit and foolish investing kept the VISIBLE parts of our economy "lush and green" while the root system  (of profit, ROI, and sound financial decisions) became impotent and shallow.  Don't allow your business to mirror this scenario!!  SEARCH… and find strength in the struggle!!  To YOUR success!!
 I've never before been MORE aware of how many business owners genuinely HATE  sales.   I don't just mean  a playful "dislike" of sales. I'm talking about a genuine, consuming, nasty, and disdainful hatred.  It's a shame, because (obviously) without SALES, these business owners will never make any money. 
Of course, what these people (mainly women??) are HOPING is that they won't HAVE to sell… that they won't have to ask for the business…. that people will come to them ASKING for their service or product…. seek them out…. offer them a fair price… and "close" themselves.  They might not SAY these words exactly – although I've heard from some who will – but their thoughts (and actions) aren't far off. 
Of course we all know this "strategy"  is nothing short of ridiculous!  While I hope you don't feel as strongly as I've described above, if you are AT ALL interested in making any money as an entrepreneur, I URGE you to reconsider how you ARE feeling about sales… and marketing. 
One of the true "secrets" of the seriously $ucce$$ful is that they begin (and nurture) a rock solid, intense, and passionate love affair with all things "SALES".   In the beginning, these "sales lovers" may "eat what they kill", but they also fall in love with the hunt.  They learn to deliberately design an effective sales strategy…. carefully consider every word they use… and study their  market, their competitors, and emerging trends with intense curiosity and an eye for detail….. AND, the best part is:  they find every minute of this  fun, invigorating, and, of course profitable. 
More and more of my work as a coach, consultant, and entrepreneurial leader is focused on this often misunderstood, intensely feared little beast called "sales".    Before I close,  I want to come clean.  This blog post…. EVERY blog post, really.  Every e-zine I send out… Every TWEET… ARE trying to sell you.  Sometimes I am trying to sell you…  
on YOURSELF and your potential.
the BRILLIANCE you already possess, but seem intent to ignore or, at least, not allow to shine.
SELF-RELIANCE, so that you realize that when your business has a problem.. you are the problem.. and the solution.
SELECTIVE HEARING… when the media is intent on keeping us paralyzed in fear.
HOPE in a better tomorrow.
FAITH in what is possible today.
HUMOR, so we can laugh at ourselves and avoid taking ourselves too seriously.
REBELLION… the crucial commitment to "do the opposite" (of what others are doing.)
on "FAST"… determined not to put extra steps between you and the success you desire.
on "SLOW" because I know that I accomplish so much more when I commit to slowing down.
A NEW PERSPECTIVE… when what we are doing routinely fails to produce the results we are looking for, just MAYBE we are doing the wrong things.
 on EASY… simply doing the "obvious things"
HIGH "FEE" ESTEEM – charging what you are truly worth
SIMPLICITY… cutting through the clutter of life
STRENGTH… that comes only with SUPPORT – because the road to success (if you are thinking big enough) can seem like an obstacle course at times.
FOCUS … because it is the quickest way of reaching your goals
COMMITMENT because the decision to succeed is as important as any marketing or strategic plan we can create
With ALL of the above in mind, my sincere hope is that my "sales" skills will prove MASTERFUL.  Have questions, problems, or obstacles within your own business relating to effective sales and marketing?  Leave me a message… send me an email…. and let's see what we can create together.   OH!  And  if  you want MORE encouragement and step-by-step strategies to begin your own affair with the sales and marketing of YOUR business, join my mailing list RIGHT NOW at www.womenwhowow.com, so you can take part in my FREE "14 Days to a Bigger Bottom… (Line)" E-Course.
A while back, I started posting on my blog about my parents… what I have learned from them, and made the argument that I don't have to WAIT until I have the name recognition of Ivanka Trump to do this.  =) So, here's another installment of that series!! 
I just got back from vacation with my parents and my brother and our families.  On the way home from the mountains, my husband said something that I wish my Dad could have heard him say.  He said, "You really do feel SAFE with your Dad around… You just know that he'll make everything work out, and if it DOESN'T work out for whatever reason, it's only going to end badly for him." 
 Truth be told, I am the envy of so many women, because I have had that assurance my entire life… and still enjoy it today.  He goes by one of two nicknames:  The Make it Happen Man or SuperMan.  You can take your pick… I don't think he'd argue with either one.  =) But, one thing that strikes me is how willing my Dad is to pay attention to the details… whether it's in his marriage to my Mom… or on the job site… or with his kids… or even in the grocery store, he's knows that every little thing "counts". 
I'll give you a perfect example.  On the way to the mountains, we stopped for groceries.  Here we were…rushing through WalMart with five kids and six adults – trying to buy enough for all three families.  We were rushing to get on the road in hopes of avoiding driving on the icy roads at night and while we were checking out, the bagging of the groceries was taking longer than we would hope. 
I saw my Dad's wheels turning.  He watched and saw that the lady checking us out fumbled to open the grocery bags before filling them. Now, this MAYBE held us up about 1/2 of a second per bag… but it was something he could do to help out. And so he did.  He began opening each bag before she started to fill it.  In this way, we probably shaved off about 30 seconds of bagging time.  But that's not the point. 
The point is that he noticed…and took action.  This is exactly why homeowners want HIS company building their new home, beach house, or outdoor entertainment area.  Because he pays attention to the details – all of them.  He leaves no stone unturned, and is always looking for a BETTER way to get the results he wants. 
In fact, all truly high achievers are consistently looking for small tweaks they can make to improve the outcome of a situation.  Olympic athletes are always aiming to shave off even a nano-second off of their best time.  Everyday heroes know that seconds matter, and in business – it would behoove us to begin sweating the small stuff again.  So, watch… and take action… no matter how small.
Here lies the rotting corpse of Mass Media Advertising.  He passed away recently after a prolonged and difficult illness.  Thanks to the valiant efforts of advertising salespeople everywhere, and the foolish attempts of big business seeking to win "creative awards" (think: Superbowl) rather than new customers, he was able to live on far past his prime. 
He is survived by thousands of media outlets (tv, radio, newspaper) who are now searching for alternative funding sources and countless businesses breathing their last breath due to the cash hemorage imposed by him. 
Due to his complete and total  impotence and inability to perform in the last days, there will be no service to remember him.  Instead, all former advertisers are encouraged to post this obituary somewhere they can see it…. as a reminder that business is about measurable results and "getting your name out there" is not a noble cause.  (Hint:  Getting YOUR customers IN here is a much more profitable goal.)   His memory will live on, of course, in the bitter hearts of  the many entreprenuers, small businesses, organizations and corporations who paid him BILLIONS of dollars in the last years of his life, and in return, got nothing. 
May he rest in peace.
This morning, again, I woke up at 4:30 Am to work.   My kids and husband are home for the summer, so my work  hours are slightly irregular… bringing me back to my entrepreneurial roots of working while everyone else slept!  :-)  At 5:50, I got in my car and met my friend for a 6 AM jog.  I was TIRED, and felt "crappy".  But jog I went.  As I drove home just moments ago, I felt great… refreshed…. accomplished… and I was reminded of one of the top issues entrepreneurs deal with – which is the question of "HOW CAN I GET MOTIVATED TO DO X, Y, OR Z?" 
When an audience or an interviewer is asking me questions, I always hope this one comes up.  Because there is so much JUNK information out there about motivation.  As a speaker, I realize I am committing NSA heresy right now, but here is the absolute, rooted-in-reality, proven beyond a shadow of a doubt truth:
You don't need to be motivated to do ANYTHING!!
I am often not motivated to jog while the rest of the civilized world is sleeping.  I am often not motivated to get up and write copy or write my book.  I am often not motivated to lead a high-energy workshop….or apologize to my husband… or pay my bills… or visit a family member in the hospital… or cook dinner… or even interview with the press.  But, I do it anyway – and so can you.
Two quick thoughts before my "rant" is over:  First, what if we spent LESS time "trying to find motivation" and just DID THE THING we were trying to get motivated to do??  (WOW! Factor entrepreneurs KNOW to simply DO THE THING!)  Last, jogging never feels like a good idea while sitting on the couch.  Apologizing never feels good before you do it.  But these things – like MANY things in our business – feel GREAT afterwards… Because the TRUTH about motivation is that it often comes AFTER you have initiated ACTION. 
I coach so many people who complain about being "pulled in a thousand different directions", people whose own goals have consistently been put on the back burner as they run around serving everyone else, saying yes to everything EXCEPT what they really wanted to say yes to. Men and women whose careers and businesses are not where they should be, even though they are "doing all they can do". People whose children, marriages, health, and friendships suffer because they are spread so thin. I coach them well because I am not only their coach, I am also a member of their club.
You see, my own life was once without direction, focus, and true impact. I was pulled in a million directions, spread so thin I was nearly transparent. Even if I did take the time to carefully plan my day, "things" would happen that would consume my time, leaving my own plans unfulfilled. Pretty soon, I stopped planning all together. I felt that it was a "futile" activity. "Why plan at all?" I would think. I mean, I "knew" that one of the kids would need to go to the doctor, or my husband would forget his keys, or my Grandad would call with a problem with his prescriptions, or another family member or friend would need "a shoulder" for whatever was going on with them. I was a victim of my own days… my own circumstances. Things that simply would not change… Or so I thought.
When my life was in this chaos, I was living my life not as a person, but as a garden hose. Rather than living as if I had been created with a biological computer capable of creating the results I desired (which I was), I was living as a garden hose with the nozzle turned to mist. I literally "sprayed" my thoughts, my actions, and my effort everywhere, but with little or no power or direction behind any of them. Life flowed out of me, but in an aimless, pitiful "drizzle". I gave a little of myself to everything and all of myself to nothing, doing so much that I did nothing well.
My essential problem is that I was living as a "victim" of circumstance. I took no true ownership of my days, my plans or my life. Sure, I said that I was committed to this, that and the other. But when it came down to it, I wasn't. If I had truly been committed, I would have insured that my day was structured and protected in a way that guaranteed the success of my commitment. We say that we want to spend more time with our kids, but instead, we take on another project at work or agree to one more business trip a month or take a promotion that requires even more time away from home. We may say that we are committed to our business success, but we keep "forgetting" to follow up with our clients or can't find the time to make sales calls. We say that we are committed to our health, but never seem to make it to the gym. We "commit" to going to church, but oversleep every Sunday.
The truth is this: true commitment to succeed in any area of your life is evidenced by a structure to guarantee your success. If you are committed to losing weight, you create a structure that supports and ensures the success of your commitment. You don't buy junk food, sugared drinks, and other "diet killers". If you are not doing these things, you are not truly committed to losing weight. The truth is, your not lacking "will power"… you are lacking commitment.
Let's think about our time for a moment. How many times have you blamed your "rushed" lifestyle on your inability to say NO? Yet, don't you, like me, find yourself saying NO all the time? No, sweetie I can't take off of work to go on your fieldtrip. No, honey I can't meet you for lunch. No, I can't meet you at the gym to work out. No, no, no. Ironically, the things we say NO to most often are the things we SAY are the most important to us.
So, let's be real for just a moment, because that is the only way we can turn our "misting" garden hose pattern into a forceful "stream". The fact is, our ACTIONS (our schedules) will tell us what we are truly committed to, if we will take an honest look. If you are living as a victim of your circumstances, you are still commiting, you just choose to commit by default. You have committed to allow the rest of the world to dictate your schedule. Your day is open to other people's needs, wants, and pressures. Your schedule is guided by your emotions and your circumstances. As long as you view yourself as a "victim" of your circumstances, you will not experience victory over them. Fortunately, there is another way. I call my little "system" KAD.
KNOW YOUR GOALS AND PRIORITIES. What are you truly committed to? What are you sacrificially committed to? What are your top five priorities in life? Write them down and look at them. If you say YES to these things, people, or goals, it will require you to say NO to other "stuff". Are you willing to do that? If not, scratch that item off of your list of top priorities. You only want to write down the commitments that you are truly willing to pursue.
ACTION PLAN. Create an action plan to meet your goals and keep your commitments. This simple (and FUN) step takes you out of "wishing" mode (I wish I could…) which is a futile indulgence and puts you into planning mode, which is the skeleton for CHANGE. A goal without a plan is just a wish!
So, what do you need to DO? What action steps do you need to take to make that goal a reality? If you were fully committed to the goal, what would that look like for you? What will you DO? What will you say NO to? This step involves creating a framework for your success. If you need accountability, get some. If you need more time to work, create it. If you need to get to the gym, schedule it (and have someone meet you there.) If you need more time at home, do what it takes to create that "free" time. When you are "planning" your days, look at your current time and energy commitments.
Ask if each activity will get you closer to one of your core goals. If it will, schedule it in. Commit to it. If it will not, it is a "time vampire" and must be slain. So, scratch it off your list of "to dos", apologize if necessary and move on. This is your path to success.
DO THE THING. Once you create your list of goals and an action plan to meet those goals, all that is left is to "Do the Thing." That's it. See, true commitment will always result in ACTION. The best laid plans are useless without action. So, keep that list of goals and priorities. Look at it often. Recommit to it daily. Walk it out in ACTION every day. DO the thing.
This may seem "oversimplified", but the best things in life usually are. If your life is NOT being lived according to your own goals, values and priorities, don't stay stuck in guilt, frustration and disappointment. Make a change instead.
You see, if you want to use your garden hose to move a pile of dirt off of your sidewalk, you can put it on "STREAM" and push that obstacle right out of your way. But, if you put the nozzle on "MIST", you will just weigh down the dirt making it harder to move later. Follow my KAD system and life the life you were meant to live!!
Yesterday, I stumbled upon a website that blasted pretty much EVERY well-known business guru out there…   This site basically tears apart the most well-respected marketers of our time.  Almost ALL of their products – he claims – are over priced and under-effective (compared to his own "business opportunity", of course.)
He even had the audacity to pick on one of the truly "greats" of our time… the man responsible for coaching MORE first generation entrepreneur  millionaires than anyone else… the Millionaire Maker himself, Dan Kennedy.  (He did throw in a half-hearted suggestion that you buy at least ONE Dan Kennedy book…)  More business gurus on his hit list:  Frank Kern, Robert Allen, Carlton Sheets,etc.
Anyway, it got me thinking about my OWN entrepreneurial journey and the coaches / mentors I have had along the way.  Of course, I have my favorite…. my MOST effective coach and mentor.  (You can have access to him at www.clubfearless.net for just $19 per month!!)  BUT, who is my LEAST favorite?  This is an easy question to answer.
I have a business (and life) coach who is relentless… who "shows up" at the worst possible moment and who is always trying to "teach me a lesson".  Truthfully, I have tried to fire this coach and walk away forever.   Still, he persists…. faithfully, patiently, skillfully… and I hate him, sometimes.  He is my LEAST favorite coach and his name is FAILURE.
Ben Stein wrote that "Failure is a patient teacher."  How true.  FAILURE shows up – as a coach – to show me what won't work… what I need to do differently… to teach me the value of persistance and creativity.  And I hate him.  But, I need not fear failure… or retreat to the perceived safety of my comfort zone to avoid him… or limit my action to not rub shoulders with him…
Instead, what if we all simply viewed failure as a success coach… as the toughest, most relentless and results-oriented coach we have ever known… and determined to profit from it -every time??
WARNING:  I am completely UNqualified to write this blog post!! Take it for what its worth!! =)
***********************************
Brian Whetton of www.corecoaching.org recently sent out a coaching "e-nugget" that really got me thinking.  Here are some powerful thoughts from Brian:
  The greatest strength of capitalism is its unparalleled capacity for economic expansion.   At the same time, every great strength comes with an equal challenge.  And the current crisis is exposing capitalism's root challenge…  The greatest challenge of capitalism is its addiction to economic expansion.
  Above all else, this crisis was created by an almost ubiquitous level of denial.  It was created by the most expensive words in finance, "this time it's different."  This addiction isn't just a problem with the people on Wall Street.  Or the people who took out a mortgage they couldn't afford.  Or the people who got up to their eyeballs in credit card debt.  It's the core challenge of the system itself.
Our entire financial system is based on the root assumption that the economy will continue expanding – that there will be more money tomorrow than there is today.  How are we funding our retirements?  Through the assumption that money we invest in the stock market will grow, because there will be more money tomorrow than today.  How do banks make money?  By selling interest bearing loans.  And what allows us to take out a loan?  Our assumption that we'll have more money tomorrow than we do today.  Why is our government able to create trillions of dollars in new debt?  Because of the assumption that there will be more money tomorrow than there is today.
****************************************
With all of these denial-based assumptions… I have to revert to my aunt's favorite quote, "To ASS-U-ME makes and ASS out of U and ME." 

  Seriously, all of these assumptions are not based upon any action or value on the part of Americans.  We just ASSUME there will be more money.  Much like the employee that simply expects a RAISE for doing the SAME job, adding the SAME value for one additional year.  No, No, No!! 
Steve Chandler promises that our INCOME will go up in direct proportion to the VALUE we add to the world.  What is required to take CAPITALISM to the next level is a MERGER with CREATIONISM.  No more assumptions… We can't assume the government will bail us out…. We can't assume that the resources of our great nation are infinite.  We can't assume that the big wigs in Washington can pull us out of this one.. while we sit back on our ASSUMPTIONS.  
We must CREATE… Create more value.  Create innovative solutions.  Create a culture of "self – reliance"  rather than a culture of "GROSS DEPENDENCY".   BTW, if you haven't joined the waiting list for Steve Chandler's CLUB FEARLESS…  do so right now…. Go HERE to get put on the waiting list:  http://www.stevechandler.com/ClubFearless.html. 
Anyway, I believe capitalism can raise our country to NEW HEIGHTS when we STOP buying the assumption of EXPANSION and start CREATING it.  You in???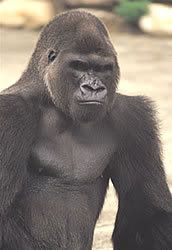 This past week, I received an email from a prospective client… another woman who helps women in business… a woman whom I have the upmost respect for…. This is part of what she said,
"I'm open to trying new ways, but not a real "aggressive" person. I feel that you are much more that way, so not sure how that would work out."
At first I was surprised. She said she "hoped she didn't offend me". I was not offended in the LEAST, it was just that I've never really considered myself "aggressive" before. I mean Michael Vick's dogs are "aggressive". The MEAN AS HECK pony I had as a child was "aggressive". Oma Rosa is aggressive. But me? Anyway, here was my response:
Aggressive? That is one I haven't heard before! I'll have to ponder that one! =) Hmmm…. As I am re-reading this email, I think I am "getting" the aggressive comment. =) Although I have never thought of myself as aggressive, As a coach, I am PURELY results-oriented. My mantra: NO excuses JUST results!
My clients see results and growth that would be considered very aggressive by many standards… tripling their income in 8 weeks, going from $0 to $16K in two months, replacing a full time income in three months. To do this, their actions are strategic, consistent, and, well… you said it… AGGRESSIVE! =) What do you want to create in your business? What are you willing to do to make it happen? BTW, my life verse is Hebrews 10:35. "So don't throw away your confidence for in the end it will be richly rewarded!" I have known that is my life verse for years now… Then when I was doing some "diggin" I found out that the original word for confident in this verse meant "boldness of speech"… =)
So, am I bold when I speak? You betcha! Am I confident in what I can help my clients create? Yep. Am I AGGRESSIVE? You be the judge!! To the awesome lady who thought me aggressive: You have NOT offended me… You have inspired me. NOW, how aggressive will YOU be when it comes to making your goals become your reality? =) To YOU!!
In my e-zine last week, I promised to roll out some great and FREE products for coaches. (Sign up HERE.) Right now, I am putting the finishing touches on a "white paper" entitled, "The Proper Care and Feeding of a Prosperous Coaching Practice". I know the coaching industry will love what I have put together, but it got me thinking….
A mentor once told me that "Business is a LOGICAL process. The only problem with it is that it has to be carried out by EMOTIONAL beings". How True. Isn't it logical that if we "properly care for" our businesses, they will grow? If we "PROPERLY care" for anything, it will grow and flourish. So, why does "business" seem so hard?
Well, for one… we listen to the wrong people who give us FAULTY information about HOW to care for a business in the first place. If our paid mentors (or free "mentors" who are way too easily accessible on the internet and overly anxious to dole out advice) convinced us that our cars ran on WATER, we would not get very far. Soon, we would be complaining about how our car wouldn't work, wouldn't start, was a bad idea, a lemon. All that time, all we needed was the TRUTH about our car. It runs on gas. Oh, okay… well now we can get moving.
The same scenario is true for our businesses. Business is logical… There are hard and fast rules that will allow you to put some fuel on your business goals. When you know what it TRULY takes to care for and nourish your business, you can get moving in the right direction.
If I could drown out all other "business gurus" in favor of ONLY THREE… here is who I would choose for YOU:
DAN KENNEDY, because he is brilliant, bold, harsh and always tells it like it is. He is PERSONALLY responsible for helping more people go from $0 to Millionaire status than anyone in the world.
STEVE CHANDLER, because he knows PEOPLE, and business. He is brilliant at the process of marketing one conversation at a time and will transform your business and your life if you let him. He eliminates fears, and his courage is contagious.
ME… because I listen to, learn from, implement and offer the best of EACH of these men… BUT, with a fresh perspective for a fabulously feminine audience!
You may have heard me mention that my husband recently had a vasectomy. Yep, the dreaded V word for men… and he actually set the entire thing up himself. One day, literally, he simply decided that now was the time to get this done. He didn't want me to have to take birth control pills (listening to the wise advice of my FABULOUS acupuncturist..
who also serves as our primary care physican and all-around health GURU: 
www.virginiabeachacupuncture.com) and his words were, "Look, Michelle. We aren't 23 anymore. We know we don't want any more babies. It is just time to get this done." And so it was.
But it was the power of his decision that had me "awed". Once he decided it was time, he set it up, went through with it, and after a rather "touchy" recovery period, he is so glad that it is done. I wrote to my MasterMind group about his decision and wrote, "Ah… the power of NO(more)", making a joke since we were all reading Jim Camp's, "The Power of NO".
But seriously, DECISION in and of itself is such a powerful thing. DECISION (true decision… commitment) propels us to action. Here are three of the most powerful "decisions" I have made in my life:
** The day I decided I would marry Chris… well before he even knew we were dating… =) The BEST decision of my life.
** The day I decided that I would not return to work after the birth of my baby. This prompted my entrepreneurial journey and allowed me to be the Mom I set out to be.
** The day I decided that "making ends meet" would no longer be enough… that I would be wealthy working my own way….This required me to step up my game and REinvent my business.
The truth is that we don't have to know HOW to do something to do it. We simply have to DECIDE to do it. I didn't know HOW I was going to make money from home when I quit my job. I didn't know anyone that was doing it. I just knew that I had to do it because I had DECIDED to stay home with my baby. I didn't know HOW women got through childbirth UNmedicated. I didnt know anyone that had done it- except for my Mom. I simply DECIDED that I would not get pain medication in child birth – at all. I didn't know HOW I would become wealthy working from home. With the exception of a handful of very well-marketed internet marketers (whom I didnt want to emulate) I didnt know anyone who was actually doing it. I simply DECIDED not to settle for less than I knew I could create.
As I am writing this, I am reminded that in each of these "decisions"… I was "scolded" and "warned" and maybe even laughed at by people that I knew, trusted, and loved. I was told that "women didn't STAY HOME with their children these days"…. that "it takes two incomes to make it"… I was told that "lots of women SAY they will birth naturally, but no one actually does it.. it is just too hard" and that "I shouldn't be too hard on myself if I gave in and got the epidural.. everyone does it."… I was told that I should "read the writing on the wall and get a real job" and that I shouldnt have dreams "so big"… AND THESE ARE COMMENTS BY MY FAMILY AND CLOSE FRIENDS.
BOTTOM LINE: DECISION is powerful. Once I have set my mind to something… and fully committed… nothing but the grave can rob me of seeing it come to fruition… Because there is POWER in decision. Stay DECIDED…. Stay FOCUSED… Stay STRATEGIC! To YOU!