ALSO:  A GLANCE INTO THE LONG, WINDING ROAD
TO WOMEN WHO WOW 
The first time I tried to find a mentor to help me with creating a membership model for my business, I found a woman that I'll call Sherry.  She was a rising star, with a beautiful foreign accent and a gifted stage presence.  She was selling a program that would teach people like me how to create a profitable membership program that my clients would LOVE.
It was 2008 or 2009.  Back then, if you remember, memberships BASICALLY consisted of a CD and transcript sent in the mail — of an interview with one of the membership owner's friends, always with a hard sell at the end — and an awkward, thread-based  membership 'forum' for community.
I knew I wanted something WILDLY different than THAT, but I also wanted to know HOW. I wanted to know what I didn't know.
So, I reached out to "Sherry," and was intercepted by one of her assistants. =) She was SMOOOOOTH, impressively smooth, and I was ready to sign on the dotted line.  Just one more question:
"I have looked at Sherry's website and couldn't find the link to her membership program.  Can I take a look at it before I say YES?" 
DEAD SILENCE.
Keep in mind, I was sold. I was ONLY asking because I was wondering if her membership looked like all the others that were popping up at the time.  No big deal. I was just looking for a sales page… to see how she designed her own program
Smooooth salesman response:  "Sherry doesn't offer a membership program."
WHAT??????
Either I'm the ONLY one who asked if this woman (teaching membership options)  HAD in fact launched, sold, went through the growing pains of, and grown her own membership…. OR no one else saw the HIDEOUS IRONY in all of this.
But I did, and I was appalled.
I mean, back THEN I was ALREADY running what I VERY CREATIVELY (lol….)  called "The Coaching Gym,"  generating 5 figures a month, every month, on repeat using ONLY email and phone as my "membership tools."
No log ins.
No branding.
No headers.
No graphics.
No videos.
No guests.
No recordings.
Quite possibly the simplest membership ever….  with TWO benefits:
Call in Hours.  (No appointments. You called in.  If it was busy, you called back.  First come, first served.)
Measure What Matters Monday.  (email coaching)
To my GREAT regret, I got distracted. I saw something shiny that I chased for a while… and I allowed my "coaching gym" to slowly die simply thru attrition.  I thought IT was a distraction…
Oh, if only I knew then what I know now.  
Fast forward through a bunch of attorney meetings, discussing ALL of the options  of what Women Who WOW would or could be.  Would I go with the franchise model? The licensing model?  Would I have chapters and chapter directors?
All of this was making my head spin.  And I came back to — you guessed it — a membership model…. the simplest, most enjoyable income I'd ever created, all of which ALSO created:
 a much deeper connection to my clients,
a community of women whom I loved, and
a firm foundation for EVERY THING ELSE I ever did.
And so this  — I decided — is what Women Who WOW would be.  A membership.
Chances are, if you're reading this… you're a member.  And, for the record,  I love it more today (my second time around) than I did the first.
BUT, just because the whole membership thing is SIMPLE, and just because I've done it before,  CERTAINLY didn't stop me from seeking out a mentor to help me make it AMAZING. I wanted someone who was the BEST in the membership business.  I needed to make WOW the best option for ANY woman entrepreneur who was serious about her success… her impact, her influence and YES — her income.
I sought out — and found —  the best mentor.
The man who is currently mentoring MY mentor…  on his own membership.
Quite possibly, the best in the business.
One meeting with him, $8K.  
No problem, sir.  Here you go. Help me make WOW a household name in the woman entrepreneur space.
For the first 15 minutes, I was PUMPED.  I was furiously taking notes.  My heart was soaring with the possibilities.  He was going to REVOLUTIONIZE the world of WOW.   But then… the conversation changed. It went towards:
automation,
reducing — and then eliminating—  my call in hours,
limiting my time in the Facebook group,
stepping BACK from the membership (YOU)  in general to create "some distance" so that we could then SCALE to include various levels of membership with increasingly more access to me, for more money.
And all of the sudden…. my heart wasn't in it anymore. In fact, it seemed like what he wanted was to make sure my heart was deliberately REMOVED from WOW.  I was heart sick.  I'm sitting there, while he drones on,  thinking….
Thanks anyway.
Maybe I'll just keep doing things my way.
Maybe I sort of know this membership stuff.
At least, the Women Who WOW kind of membership stuff.
My eyes were probably glazing over… as I mentally and emotionally checked out of my $8K conversation.
But I was nodding politely.
Then, I was like NO!!!!  You're not MUCKING UP this membership miracle called Women Who WOW.  Because I do consider membership a sort of miracle.
CASH. 
Memberships create cash… YES.  Better yet, the money made in membership is fully leveraged.  Membership money is created out of total alignment, with TOTAL ease and flow.   So, no stress… no deadlines… no demanding clients. Just a sisterhood… of women I love, who love me back… and also— love each other.
But membership also provides CONNECTION to others like me.
And what's more… membership creates a  COMMUNITY  so that NO woman who WOWs is left behind.
But that's not all… it also created CONTINUITY in my life…  Now, the typical meaning of the term "continuity" when discussing memberships is on the income…. having monthly payments come in like clock work.  BUT….  for me, it showed up as something else entirely.   Continuity — for me–  meant that I wake up and get to BE ME each and every day… no masks, no pressure-filled launches…. no "work face."  There  is no separation for me any more… I am Michelle the mom, the wife, the writer, the live streamer, the MESS and the messenger, all day every day.
The cash is nice.
And dependable. (Bought my Mister a new car yesterday. Felt great.)
And predictable.
AND stress-free.
But I think it's the other C-words that have truly transformed how I do business and life.
The connection… authentic, loyal, DEEP connection.
The community that rallies to support and encourage each other.
The continuity that allows me to make money being me.
And that  — all of that — is what I want for you, if you're interested in creating a Membership of your own.  The Membership Miracle is what I'm calling this program, and I am doing it NOW with an INCREDIBLE bonus for the first 20 people ONLY…. as a beta group.
The fee will be unreasonably low.
The program will  include ALL of the following, for the BETA group only:
The MEMBERSHIP MIRACLE MASTER PLAN  — This will be a deep dive virtual training. The first training will last about 2 hours and be recorded if you can't attend LIVE.
Q&A session, scheduled about a week after the initial training to allow anyone who missed it live to CATCH UP.
The Membership Miracle Planning Module so your membership is in FULL alignment with your goals, your preferences and the heart of your market.
AND THIS AMAZING BONUS for the first 20 people…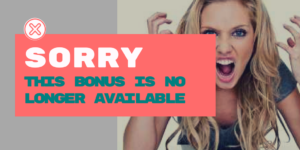 The Make It Happen Meeting, with me.  This is a private strategy session where we get to CREATE and BIRTH your membership miracle together.   This can be scheduled ANY TIME between now and December 31st, 2017… depending on YOUR timeframe.
If you missed out on the MAKE IT HAPPEN BONUS MEETING, do not be discouraged.  You'll still get THIS bonus:
A SALES SAVVY SALES PAGE SESSION:  This will allow me to even FURTHER guarantee your success with your membership offer, by personally reviewing and TWEAKING your sales page for OPTIMAL YES responses.
The BETA group will go through all of this for a crazy low ONE TIME investment of $497 PLUS an honest testimonial from you, at the end.
The thing is, I'm pretty good at this.
I know how to do membership with HEART.
It's sort of become MY thing…. and this will become a MUCH HIGHER PRICED program the second and subsequent times it is offered.
I'd like to launch with honest feedback AND amazing testimonials, so LITERALLY your success with your membership group IS MY SUCCESS with the future of this program.

You can secure your spot in the Membership Miracle  by sending $497 to me via paypal.me/womenwhowow.   I suspect spots in this will fill FAST… but we'll kick things off on September 11th.