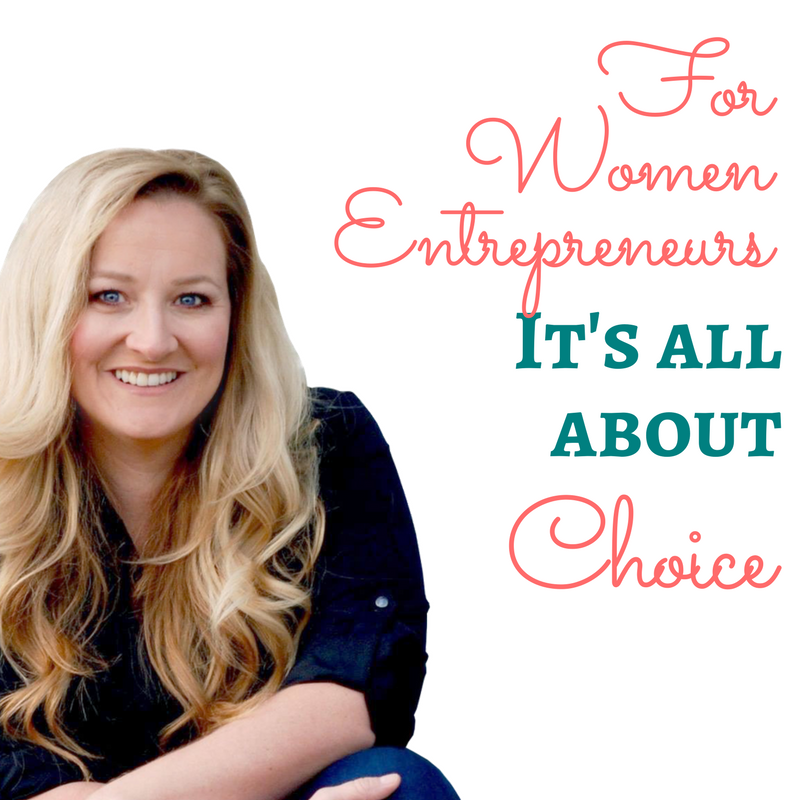 FOR WOMEN ENTREPRENEURS, IT'S ALL ABOUT CHOICE.
This post will start out exciting, empowering, and also a bit aspirational… And then, it may feel a bit like a punch in the gut. You've been warned.
Women entrepreneurs are some wildly persnickety peeps.
We want to choose.
Where we work, how we work, with whom we work.
We want to choose how we dress, how we price, how we show up, which clients we take on, which projects we work on, which cities we travel to.
I'm not throwing stones. This is how I do business myself. According to MY priorities,
without Compromise.
But here's the thing.
We choose all of these things up front.
We write out the plan for our business,
put together our vision boards,
and then… FORGET.
We forget that the TRULY POWERFUL choices are made every single day. We forget that EVERY CHOICE we make…
is either…
taking us closer to our goals,
or
moving us further away.
We forget that every CHOICE we make is either bringing our dream business to life… OR
… choking it out with excuses,
… drowning it with distraction,
… beating it down with resistance.
We forget that this dream of ours….
is OURS for a reason.
The BIGGEST DREAMS IN OUR HEARTS aren't fanciful delusions, friend… They are OURS….
Ours to protect.
Ours to nurture.
Ours to grow.
Ours to SEE THROUGH TO FRUITION.
Like a baby in the womb, or an infant in your arms…
If YOU won't protect, provide for and nurture that dream of yours, then WHO WILL????
And here is where it gets tough.
Your dream,
your purpose,
your calling….
IS JUST LIKE THAT INFANT.
It requires you to CHOOSE,
— day in, and day out —
to care for it,
to protect it,
to SEE IT THROUGH,
EVEN WHEN YOU DON'T FEEL LIKE IT.
Even when you're heartbroken over something.
Even when you're afraid and unsure.
Even when you're busy.
Even when you're not at your best.
Your dream will come to life when you choose EVERY SINGLE DAY to bring it to life,
through
the
power
of
DAILY
choice.
Through the power of YOUR DAILY CHOICES.
So you can CHOOSE easy
or convenient
or "when I feel like it."
OR
you can go all in.
The choice is yours, friend…
but think for a moment about your CORE purpose.
The difference you want to make in this world.
The calling that you and you alone are UNIQUELY qualified for.
The purpose that you KNOW is YOUR SOUL's WORK.
If not YOU, 
then WHO?
If not NOW,
when?
It all comes down to the choices we make DAILY.
Do you want a daily shot in the arm
to keep YOUR Entrepreneurial dream
alive and well?
That's just ONE of the many benefits of membership. JOIN US! womenwhowow.com.
Don't forget to stay up to date on all my content on my Facebook Page.